Feeling lost in the crowd? Need a little star power? Then you need the Booster Bundle! Inspired by renowned spokeshero Booster Gold, this Marketplace bundle gives players a discount on some of our most useful items and a bonus, random Aura. Available Auras include the new Plasmic Aura exclusive only to this bundle.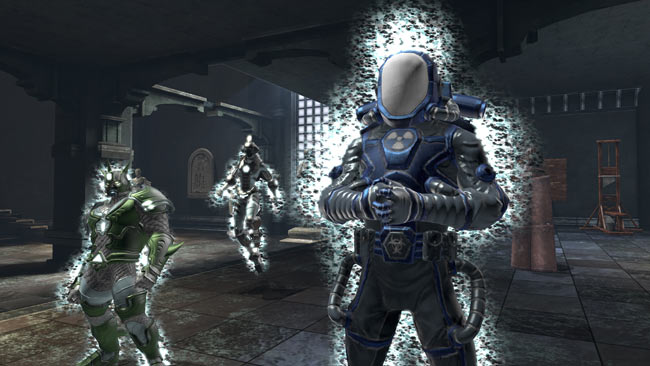 So what's in the Booster Bundle? Here are the details from the man himself:
"Available for a limited time! If you want to be more like me, Booster Gold (and who wouldn't?), you want to get your hands on this bundle of goodies named after yours truly. If you want to break the mold, put your trust in Booster Gold!
This pack includes: 6 R&D Scanners, 8 Radar Enhancers, 5 Proto Repair Bots, 500 Replay Badges, 5 Vault Tickets, and an Aura Reward Box that may include the new Plasmic Aura, exclusive to this bundle! Only available for a limited time."
So there you have it: essential tools for any Hero or Villain to enhance your in-game experience and an Aura to make sure you look good doing it, all at a great price! So don't delay, and pick up this Booster Gold-approved bundle today!
Need more Station Cash? Check out the DCUO in-game Marketplace or visit https://www.soe.com/stationcash/ to purchase the Booster Bundle and other exclusive items and enhancements.
*Available on US PC & US PS3 servers from August 13 to August 26, 2013, and on EU PS3 server from August 14 to August 27, 2013.