The Summer Sale Begins Now!
Starting today, items in the Marketplace are 50% off!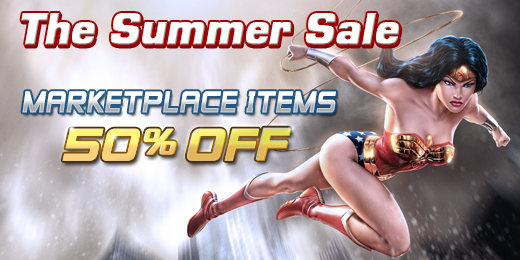 Get ready for the raids in Halls of Power and for Survival Mode by stocking up on the essentials every Hero and Villain needs. Replay Badges so you can keep playing and earning rewards from content game-wide? Check. Armories to max out your Base? Check. Power, Movement, and Weapon respec tokens? Check. Our most popular items in the Marketplace are on sale this weekend. Log in now!
Sale lasts from 9:00AM PDT June 12, 2014, to 11:59PM PDT June 16, 2014. Some exclusions may apply. Discount does not apply to purchases of DLCs, Station Cash, Marketplace Cash or Memberships.