By Ry Schueller
What's in a name? Superboy goes by several. He is known as Conner Kent, and by the Kryptonian name Kon-El. Superboy is a genetically-engineered life form referred to as a genomorph. He is a hybrid clone using the DNA of Superman and a human donor.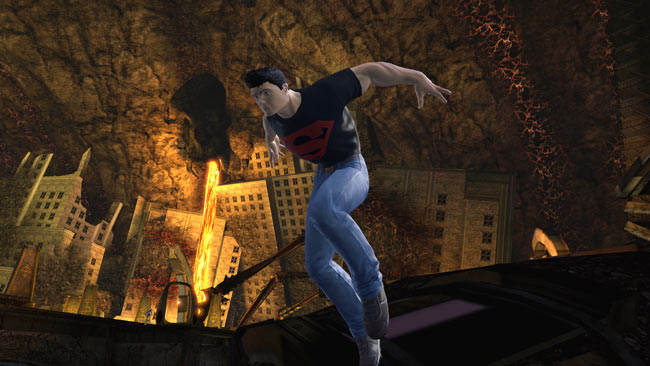 The Failed Experiment
Superboy was created as a living weapon to either replace Superman should he ever go away, or destroy Superman if he were to ever turn against mankind. While he possesses many of Superman's powers, they were never on par with the power that Superman processed. This is because Superboy is part human.
When the group responsible for his creation tries to terminate the "failed experiment," Superboy escapes. After a period of personal growth, Superboy proceeds to seek out other heroes and fight by their side.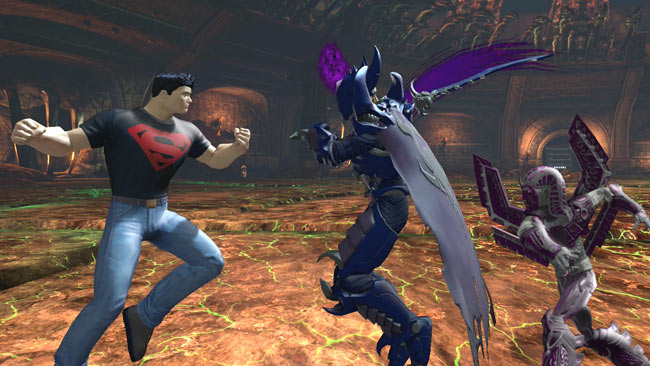 "We hope that you will fight by my side when the dark day comes" – Raven
The dark day that Raven mentioned at the end of the Metropolis' Tomorrow District story arc has finally come to pass. In DLC8: Sons of Trigon, Superboy will be working alongside Raven as she struggles diligently to defeat Trigon. Succeed, and the heroes will restore the peace. Fail, and Superboy will have fewer cameo appearances in the future.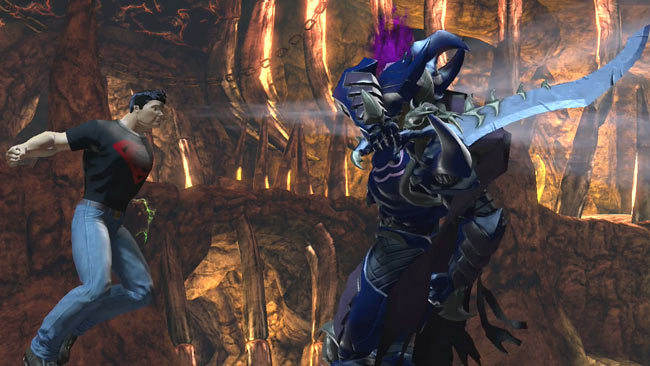 Be the Change You Wish To See… In The Gotham Wastelands
The new open world area in DLC8: Sons of Trigon, Gotham Wastelands, promises to be a nightmarish experience for players. Have you come prepared? Established players will want to make sure they step up their game for the Gotham Wastelands.
New players can start their battle against Trigon by starting an account now and playing for free! Fly on over to www.dcuniverseonline.com for more information!