By Ry Schueller
Trigon is a pure evil and powerful demon lord of an interdimensional origin, determined to conquer and destroy worlds, including Earth. He has sired six sons and one daughter to represent the seven deadly sins, though his daughter Raven, a powerful mystic, has rejected her father's evil. Trigon has also sired thousands of other children, many of them with women from Earth.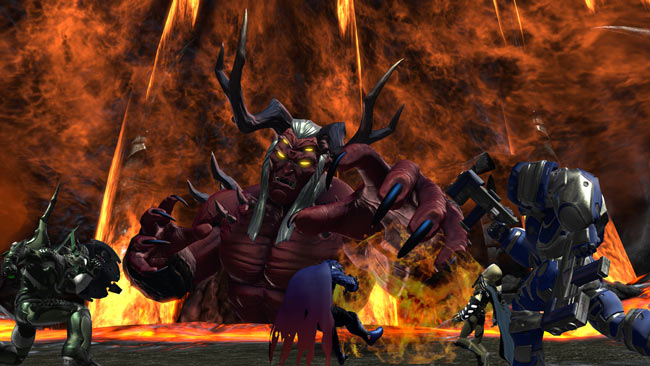 "The sins themselves will serve me. Wrath. Lust. Greed. Envy. And Pride." – Brother Blood
In issues of the DC Comics series Titans, it is revealed that Trigon fathered six additional male children around the time that Raven was born. These children name themselves after various deadly sins, and band together to claim the demonic powers of their father, Trigon. Without spoiling anything from the comics for anyone, let's just say that when you play with fire, you're going to get burned.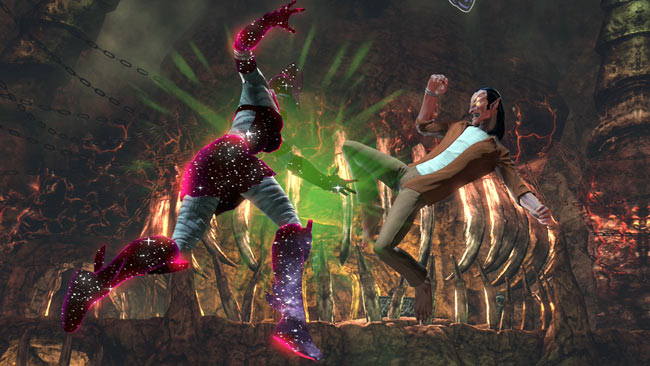 "Trigon has risen! You have opened the door to his might." – Blood Priest Lucius
While leveling in the Metropolis' Tomorrow District in DC Universe Online, players learn about Brother Blood's plan to restore Trigon to power. Heroes fight to save the Titans and stop Brother Blood. Villains work with Brother Blood and Circe to add to Trigon's power and help him rise.
Something that players may not have noticed is that after Trigon is released into this dimension, there isn't much else said about him. His spirit is free, and he has become more powerful as a direct result of Brother Blood's influence. Now what?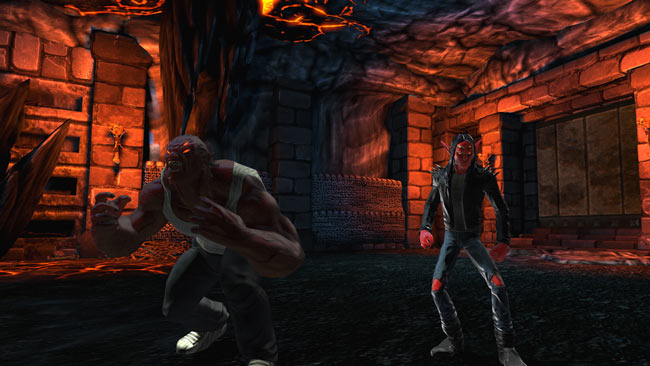 "You are too late. Trigon's day has come!" – Raven
In DLC8: Sons of Trigon, Gotham goes to hell. In the new zone Gotham Wastelands, players will see the influence of Trigon's sons on a sinfully themed version of Gotham that exists between the real world and Trigon's dimension. Based on their choices, players will work either to defeat Trigon and restore peace, or steal Trigon's power for their own use!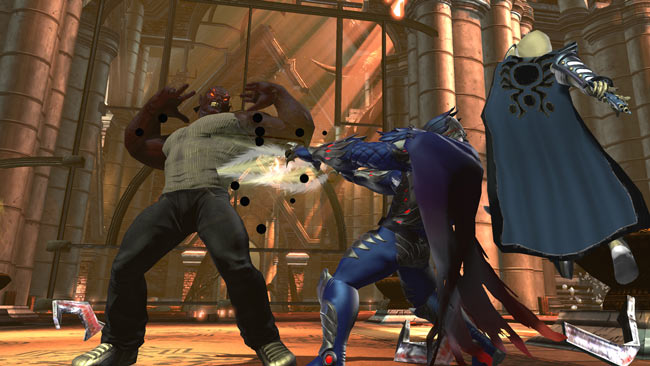 "HE WILL RISE! The skies will burn and our cities crumble. Society will turn to dust – and I will rise with him!" – Brother Blood
When you have your opportunity to act, what action will you take? If you choose to ally yourself with Circe, you'll have the chance to seize ultimate power. If you choose to play a hero, you will have to face his wrath.
If you want to start your fight for (or against) Trigon and his sons, log in or register now and play for free at www.dcuniverseonline.com!