Game Update 38!
Game Update 38 is now available for all players!
Survival Mode
Think you have what it takes to survive? Want to prove that your team is the best on the server? Well now you can, with Survival Mode! Set inside Oan Sciencells, face your greatest challenge and fight for unique style rewards awarded only to those with the most dedication on the field of battle! Plus, you will have a chance to earn base items available as drops nowhere else.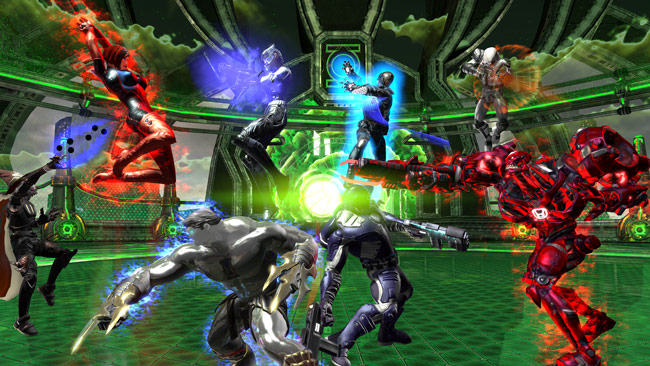 Teleporters
Teleporters are a new amenity available exclusively on the Marketplace. When installed in your base, this amenity allows you to teleport from your base to a large variety of different locations!
Teleporters are initially equipped with Headquarters and Personal Bases as default destinations. For additional locations, you may install Teleporter Mods into your Generator. These slotted destinations only apply to you when interacting with Teleporter amenities in your bases or another's.
Generators
Generators now have a new Mods Tab that allows players to install a variety of Mods that can increase their stats, or even grant new destinations to teleport to from the Teleporter Amenity!
Most Mods will be available from content drops throughout the game. The stat boosting Mods come in three different quality levels for each Tier: v.1, v.2, and v.3. The v.2 Mods may be purchased with marks from PVE Tier Vendors in the Headquarters. Mods start at Tier 3, which are usable by everyone. Tier 4 Mods and beyond have a Combat Rating requirement to purchase and use.
Display NPC CR level
NPCs in game will now display their own Combat Rating as their level instead of always displaying as level 30. We believe this provides a clearer message to players regarding the difficulty levels of NPCs.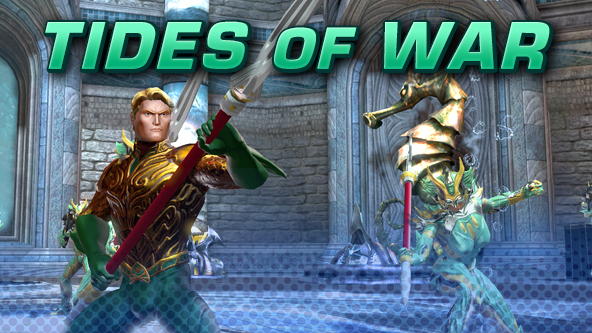 Tides of War Summer Event
The battle for the throne of Atlantis continues! Ocean Master, Aquaman's conniving half brother, has rallied a force of mutineer Atlanteans in an attempt to displace King Arthur and take the throne! The Atlantean civil war has breached the waters of Metropolis. Track "Tides of War" in your Mission Journal and check the Events tab in the On Duty menu to battle for the Atlantean Outpost. Fight for your side, and reap new rewards including new feats! In celebration of Summer, we also added two new Tiki themed Base Items to the Vault! Level Requirement: 10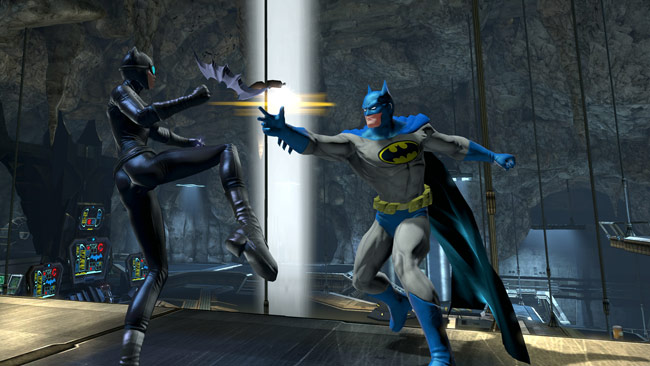 New Legends Available! Classic Batman!
Celebrate 75 Years of Batman and take the Dark Knight into Legends PvP battles in his most iconic classic style! Available to all players from the Legends Exobyte Data Vendor in your HQ for 150 Marks of Legend.