Halls of Power Part I Launches!
The New Gods of Apokolips and New Genesis have come to DC Universe Online, seeking power from ancient artifacts. What are they seeking, and why are they seeking it? Halls of Power Part I launches today, August 6, 2014!
All members will automatically have access to the new DLC Pack starting today, and non-members can purchase the DLC Pack in the Marketplace. Heroes will assist the New Gods of New Genesis, Big Barda and Mister Miracle, while villains will side with New Gods of Apokolips, Kalibak and Mantis. Fight your way through Raids, Operations, and Alerts (three 8-player and two 4-player) as you discover what drives their search. On the way, unlock new gear, feats, and styles, and grow your character's power to new heights.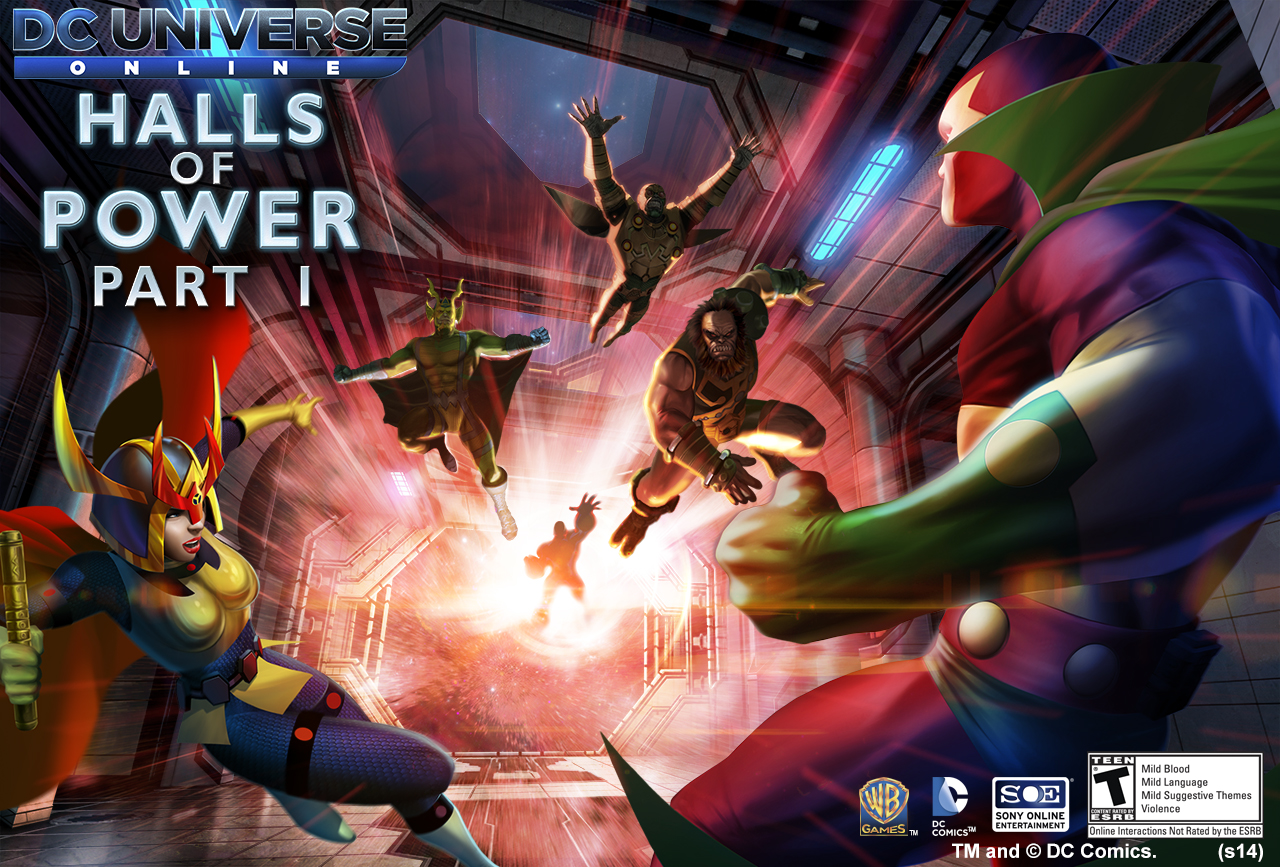 Remember, you can subscribe today for the best value in gaming! In addition to access to all DLC Packs including Halls of Power Part I, you also get monthly Replay Badges, monthly Station Cash (PC) or Loyalty Points (PS), and more, PLUS the newest member benefit: 10% off all Marketplace purchases.
Log in and play today!