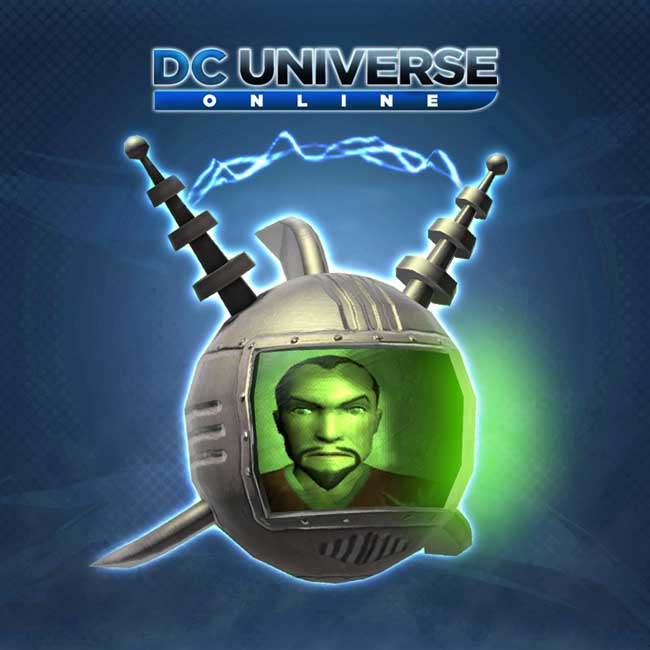 Current Legendary Members, Thank You for Your Loyalty!
To our current Legendary Members, we simply cannot thank you enough for your continued loyalty and support without breaking the time-space continuum. So that's exactly what we'll do! All players with Legendary Memberships as of December 10th, 2013, have a special gift waiting for them, the TOM-Bot!
Designed by T.O. Morrow himself with stolen 25th century technology, TOM-Bot is a superior battle companion, as Morrow himself would tell you. TOM-Bot will entertain you with T.O. Morrow quips, help in fights with a special Quantum attack, and provide a small health buff while active. The TOM-Bot is also lovingly voiced by DCUO Sr. Creative Director Jens Andersen, as an added and exclusive thank you to our most loyal players.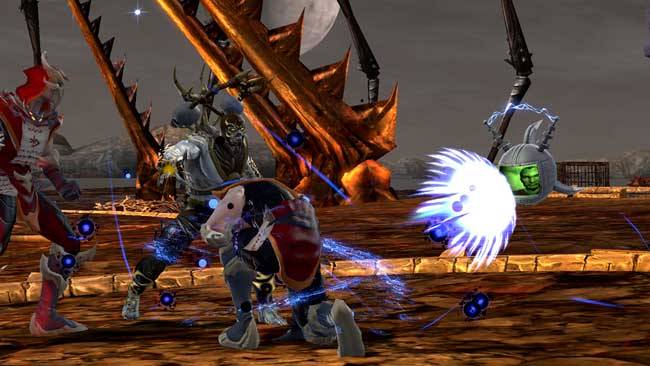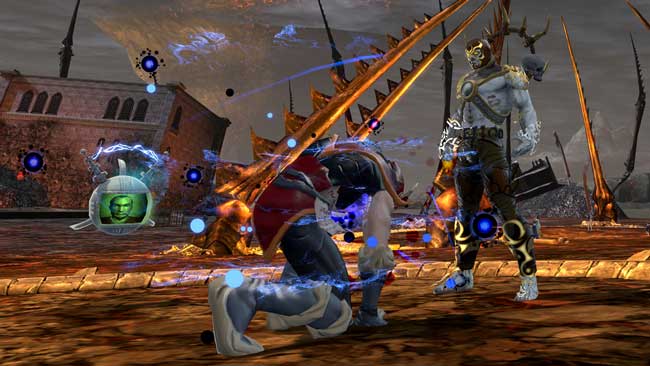 Former Legendary Members, Welcome Back to DC Universe Online!
This year has seen stunning additions to the game in the form of Game Updates and DLC Packs, and there's a lot you may have missed – Home Turf, Origin Crisis, Sons of Trigon, and Game Update 31's revamp in preparation of the PlayStation®4 launch, just to name a few. That's why we have enabled 30 days of Legendary Membership FREE for past members, and that means right now is the best possible time to dive back into the world of DC Universe Online over the holidays.
Keep reading for full details:
This offer, and the period of free Legendary Membership (subscription) described in this offer, expires on January 15, 2014 at 11:59 PM PST. This offer is available to former Legendary Members (subscribers) that were active and paid for at least one billing cycle between January 11, 2011 and December 10, 2013 and is not available for current DC Universe™ Online or SOE All Access accounts or for accounts that were banned or were not in good standing when its DC Universe™ Online or SOE All Access subscription previously expired or was terminated.
Entering billing information before January 15, 2014 at 11:59 PM PST will terminate the free Legendary Membership service and you will lose the balance of any unused free Membership time. Sony Online Entertainment does not ensure continuous or error-free access, use or availability of any game content, feature, game-play or server and may change, modify, disable, suspend or remove any such content, feature, game-play or server at their sole discretion.
To receive the TOM-Bot loyalty reward, you must have an active DC Universe™ Online Legendary Membership on or before December 10, 2013. The reward will be available on your account on or before December 18, 2013 and can be claimed in the Redeem/Claim window in the in-game marketplace. The item is available one per character and is not tradable.