THE STATS REVAMP
The DCUO Stats Revamp is a total revamp of all numbers in the game and a major update to gameplay balance, combat, and progression. The revamp polishes content and powersets now, and builds a strong foundation for new systems, powersets, and features in the future.
Ultimately, the revamp will make your stats and your skill determine your effectiveness in-game, not your combat rating. Here's how.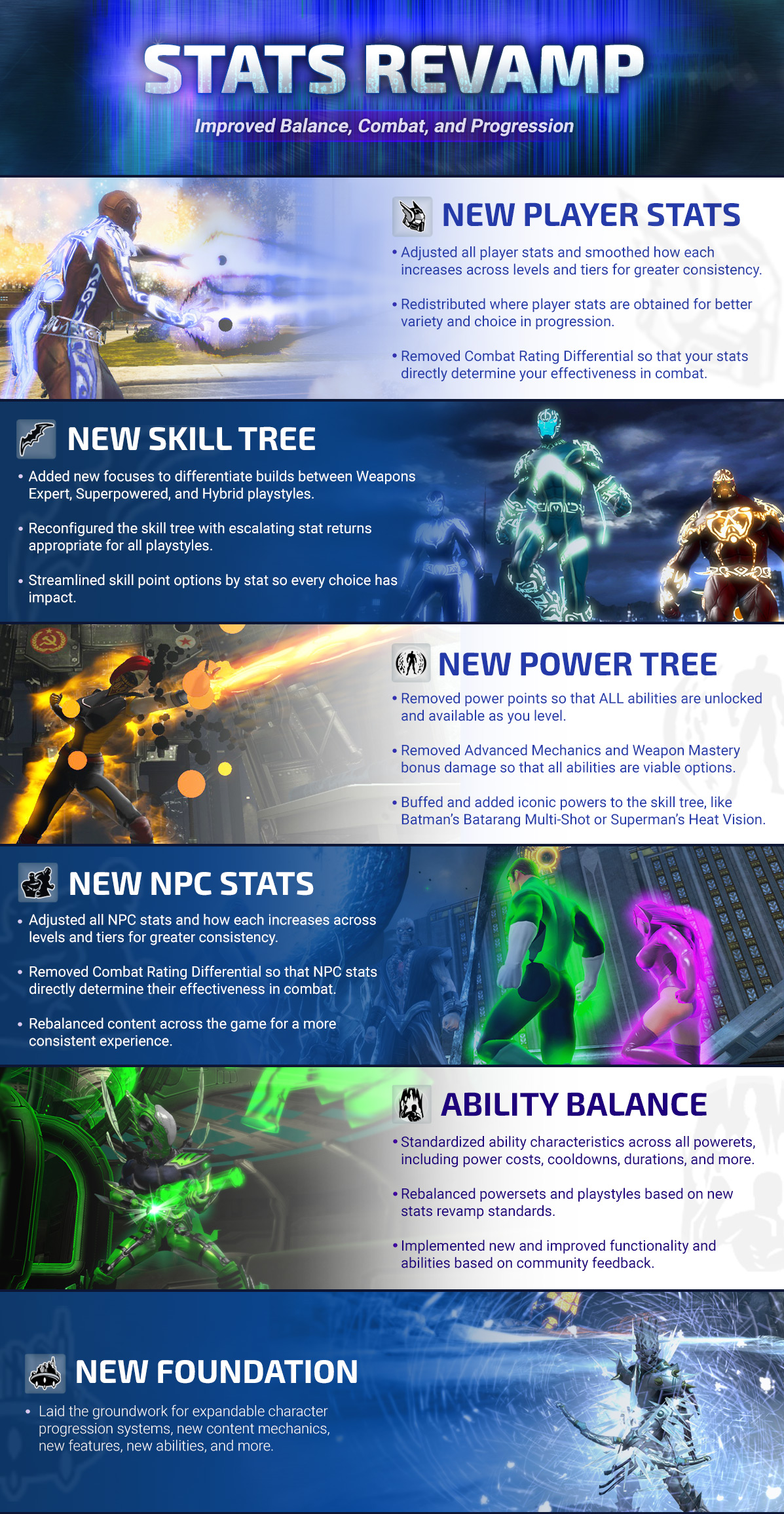 ROLES AND POWERSETS
Every powerset has been updated specifically to reflect the broad goals of the revamp. We have incorporated the community's powerset feedback during the revamp process to improve gameplay across the board. Follow the links below to see what's new for your favorite roles and powersets.