Season's Greedings
Season's Greedings for 2017 with new Base Items, Feats and Styles!

Larfleeze is back! Find and recover the stolen gifts in Metropolis and Gotham City before it's too late! Look for "Yuletide Fear" (Villains) or "Winter Plunderland" (Heroes) in your Mission Journal. There are also wondrous new feats to be found!
New Feats!

Rogue Leader
What's Cooler Than Being Cool?
All Of The Lights
He's Checking It Twice
Jingle Bells! Batman Smells!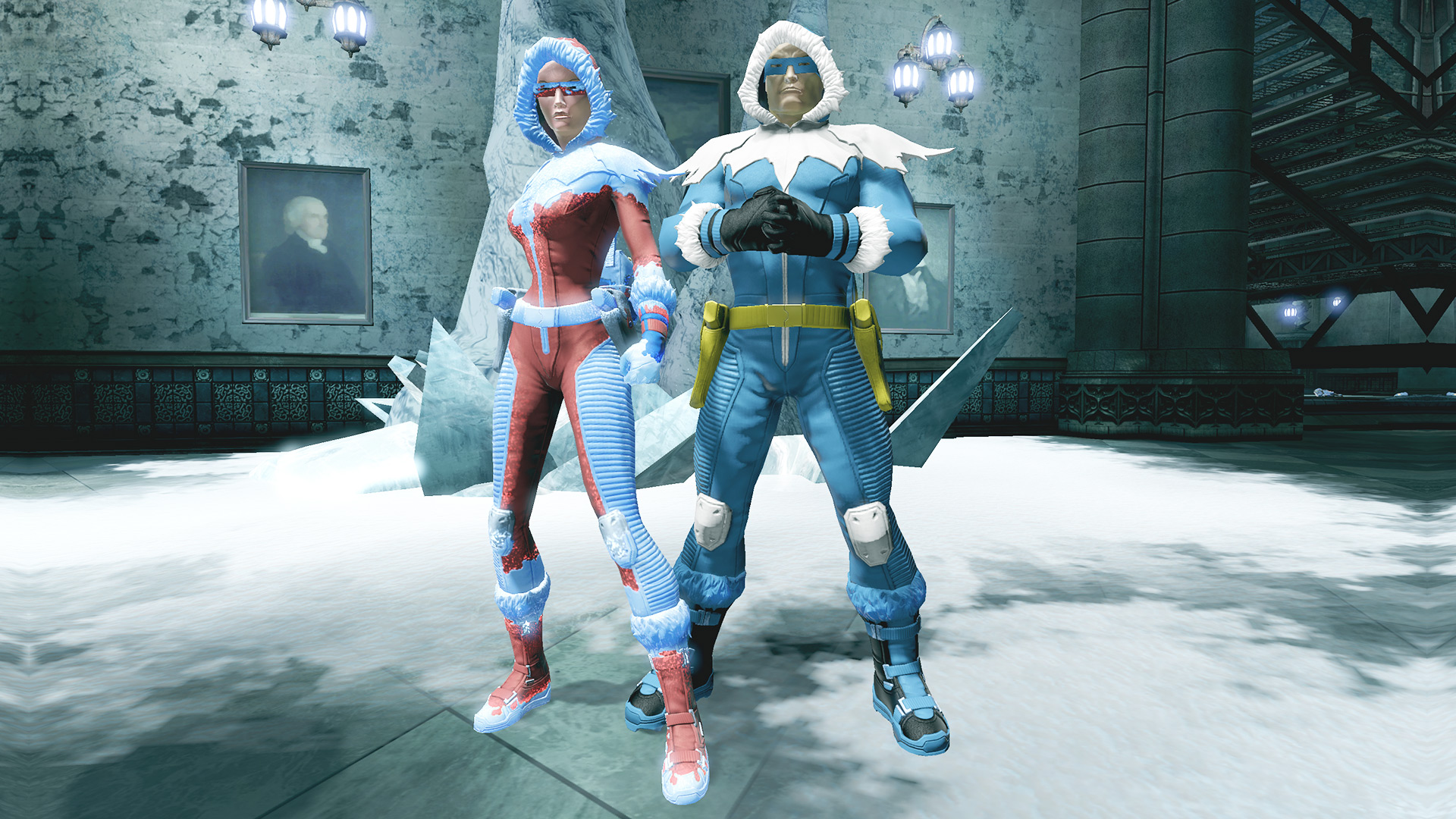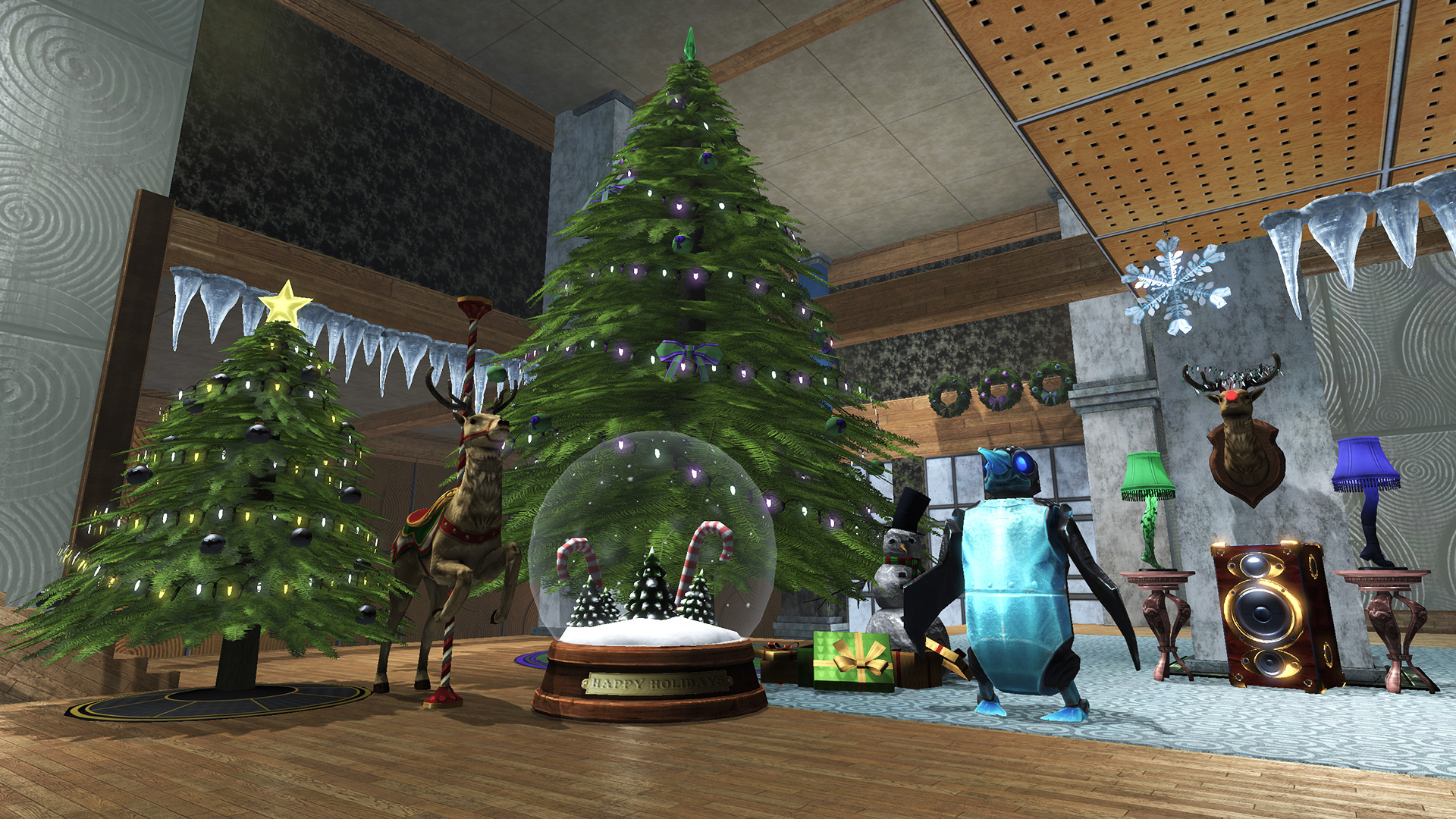 Larfleeze's greed can't be satisfied so he is taking advantage of a heated battle between the Green Lanterns and the Sinestro Corps. Look for "Ring in the Holidays" in your Mission Journal. Players must complete "Yuletide Fear" or "Winter Plunderland" and "Season's Greedings" in order to receive the "Ring in the Holidays" Daily Mission. Each day of the event, look for "Season's Greedings" and "Ring in the Holidays" in your Mission Journal to complete the mission and earn Holly Leaves.

Don't forget to shop at Skeets' Workshop to get the latest winter clothing, holiday goodies, and festive base items!
Classic Holiday Gift Tree (December 11)
Get into the holiday spirit this year with a little something extra. Starting December 11, 2017, check the "Redeem/Claim" tab of the Marketplace for a special base item – the "Classic Holiday Gift Tree!*"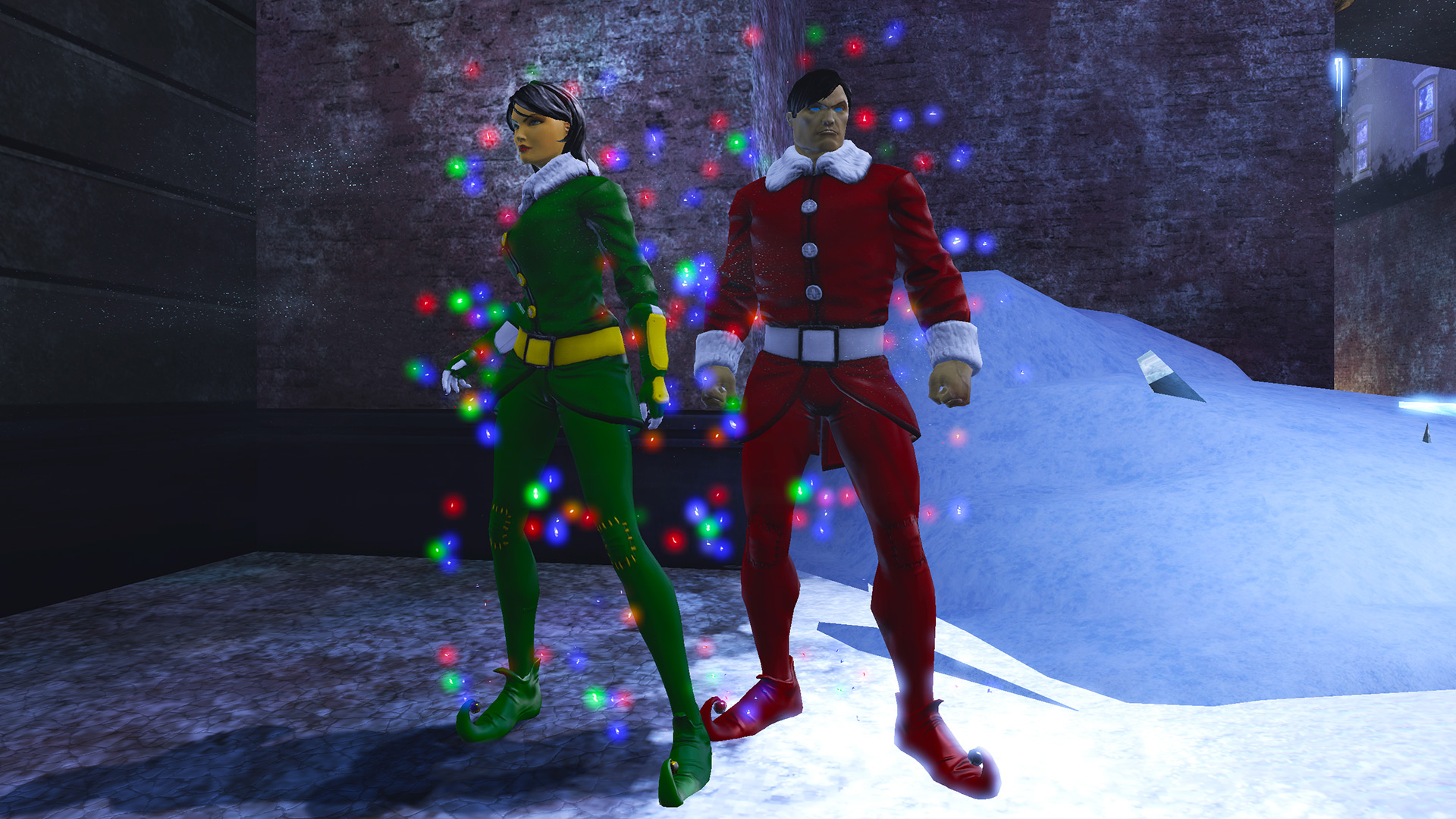 Once you have it claimed, put this wondrously festive tree in your base and mark your calendars. You will be able to interact with the Classic Holiday Gift Tree once a day from December 11th through December 22nd, each day receiving a special holiday gift package.
Gift packages will include Marks, Holly Leaves, or other special presents, in addition to a unique collection item specific to each of the twelve days. Collect all twelve, and you'll receive a REALLY special present and feats to mark the occasion.
Miss a day? Don't sweat it. Prior days' gifts will be made available on the seasonal vendor for Holly Leaves, for alts or for anybody who might get too busy to log in and open their presents day-of. Tree and gifts claimable once per account.
Happy Holidays!
*The Classic Holiday Gift Tree must be claimed by January 2, 2018. Gifts must be obtained by interacting with the tree daily from December 11-December 22, 2017. Each day's gift begins and ends with daily server restarts at 4AM PT (US) or 4AM CET (EU).