Universes collide in the new Notorious Time Capsule! Dropping in-game today, this and all Time Capsules can be unlocked with Stabilizers. Stabilizers are earned in-game or purchased in the Marketplace.
If you're looking to learn more about how to get, open, and use a Time Capsule - or what is in previous Time Capsules - check out our helpful guide!
NOTORIOUS TIME CAPSULE
The Notorious Time Capsule features a mix of out-of-this-world gear, styles, and items inspired by the heroes and villains of Earth 3, the alternate universe where good is evil and evil is good. Each Notorious Time Capsule contains one sub-capsule (more on that below) and items from a general list of rewards, including Quarks (Rewards from Time & Space vendor currency), Soder Cola Ultimates, R&D Exobytes, complex materials, collections, and more.
Keep reading for more information on all the new sub-capsule rewards!
Visitor's Gear Capsule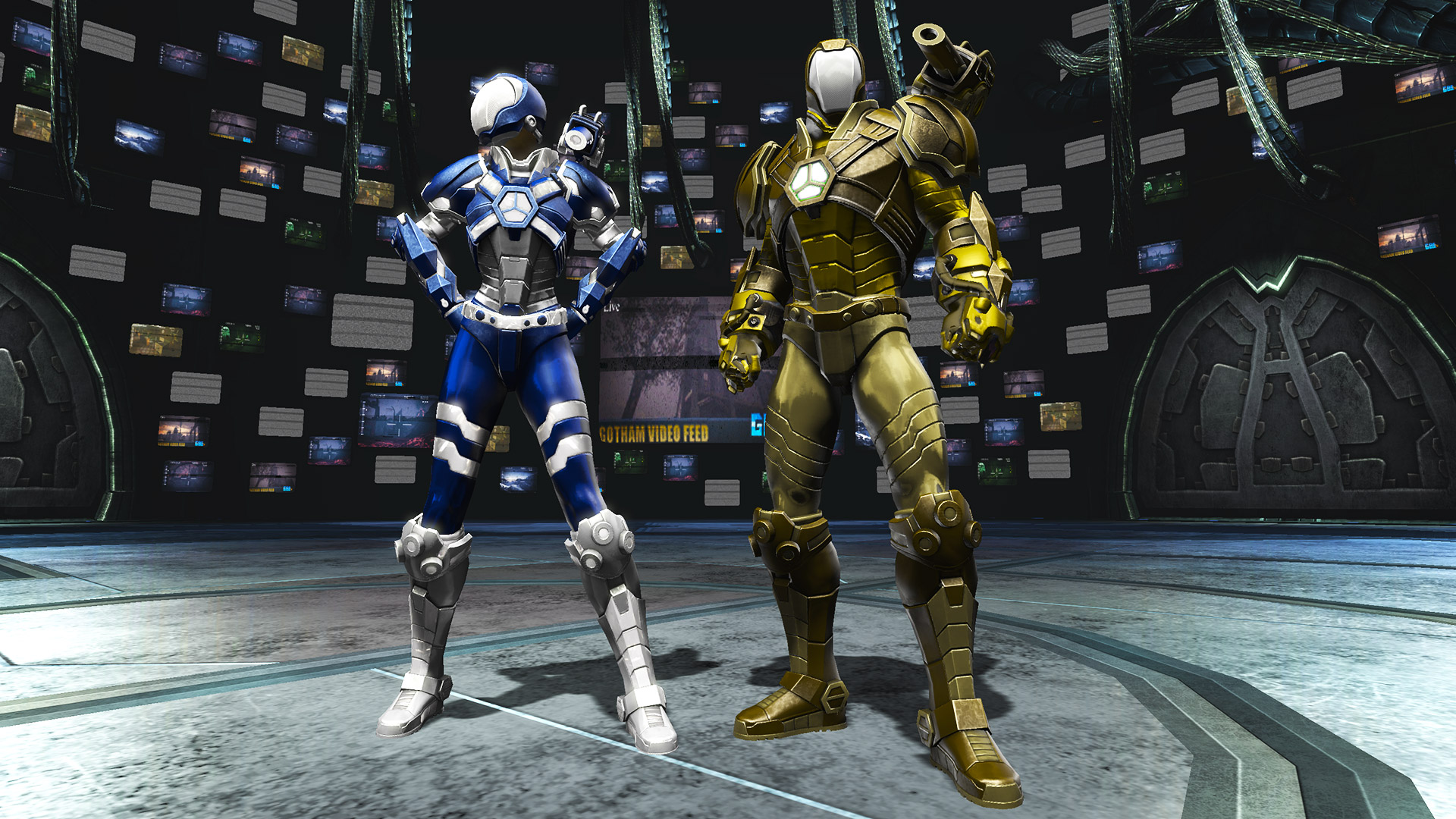 Inspired by Earth 3's version of Lex Luthor, the "good" Alexander Luthor, this set of high tech armor will get you ready for interdimensional travel. Each gear piece has a chance to drop in each Visitor's Gear sub-capsule. When consumed, the pieces will become level-appropriate to your character. If you want to trade them, be sure to do so BEFORE you attune them!
Additionally, the Visitor's styles can be upgraded into the Enhanced Visitor's styles, with more detailed texturing and some incredible energy visuals built in. Enhanced styles are created using R&D recipes and the motes found in this Time Capsule.
Notorious Emblem Capsule
Earth 3 is ruled by the Crime Syndicate, an evil version of the Justice League where these "heroes" use and abuse their power for all the wrong reasons. If that's your kind of thing - I'm looking at you villains - you can represent your support with the emblems found in the Notorious Emblem sub-capsule. Look for emblems inspired by Ultraman, Superwoman, Owlman, and many more.
Collect them all for special feats, and remember each emblem can also be upgraded using motes into enhanced, emissive versions.
Notorious Collector's Capsule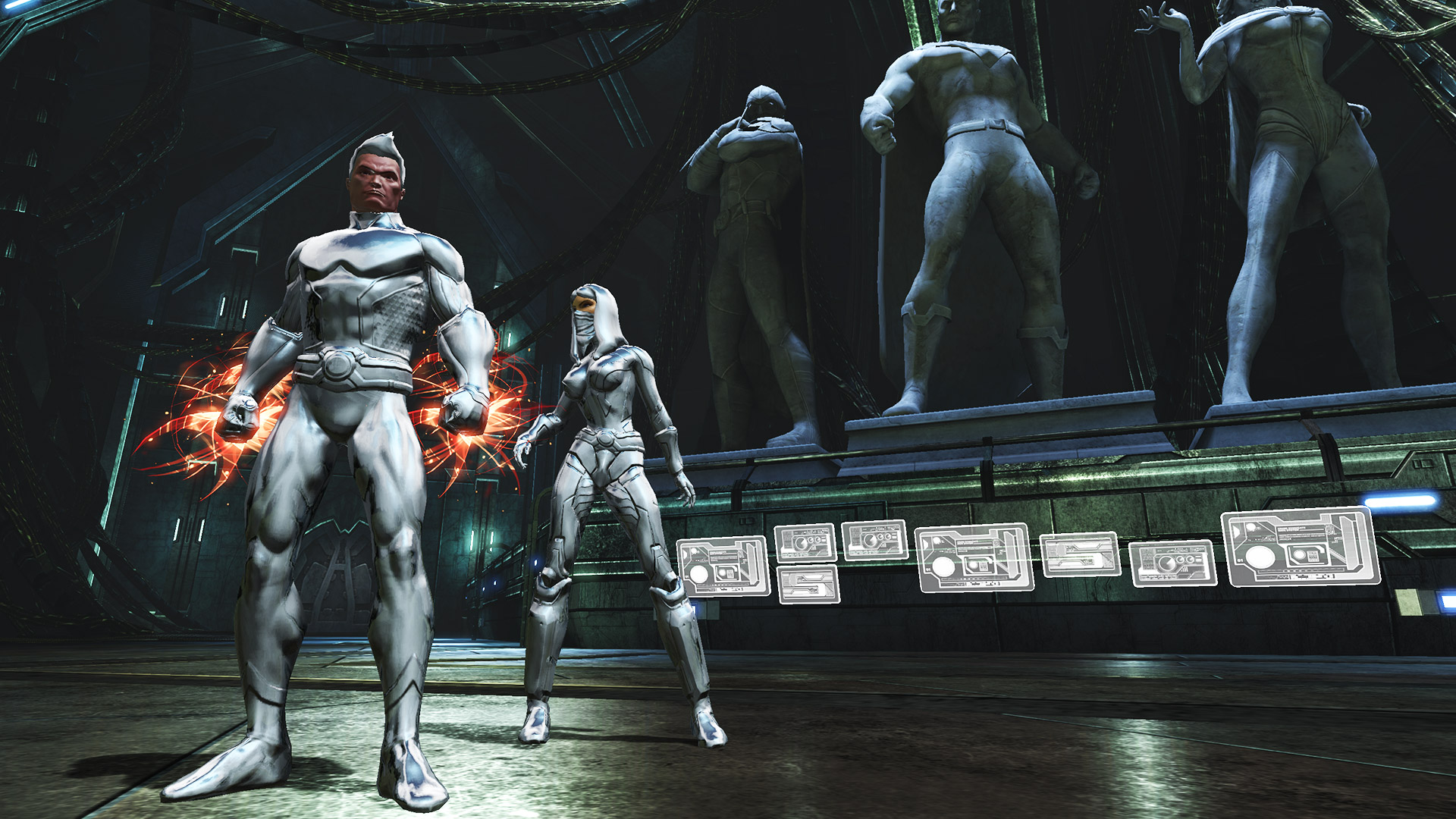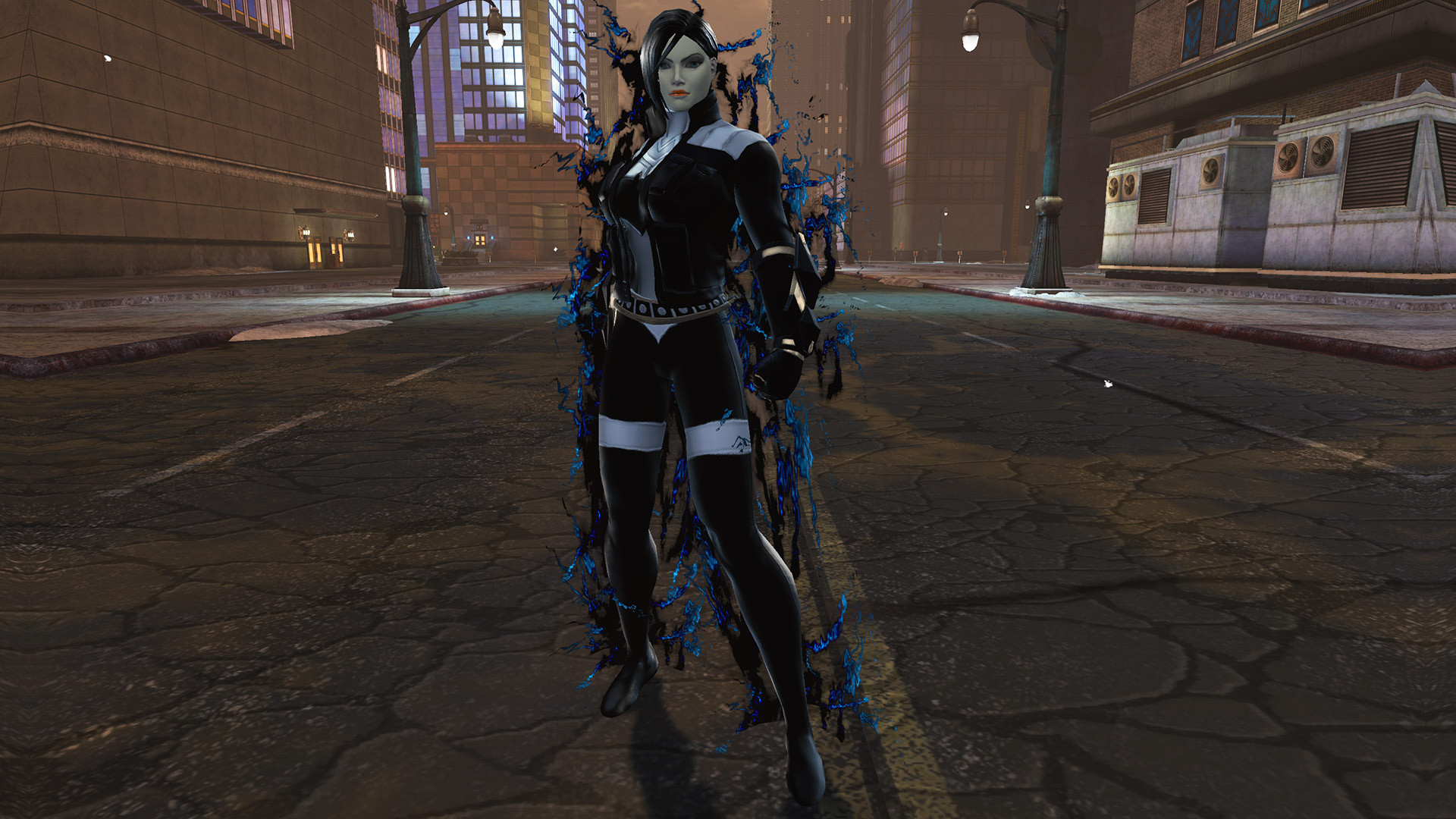 In the Notorious Collectors Capsule, we have collections that work towards two new auras (the Umbral Storm Aura and the Crimson Kryptonian Aura - Hands), and a shiny new material: Chrome!
NOW AVAILABLE!
The Notorious Time Capsule is available and dropping now in-game. Log in and unlock yours today!
Thoughts? Comments? Questions? Join the discussion on the official forums.