The Booster Bundle is back, and it's packed once again with useful items to help you on your missions in Metropolis and beyond. Each bundle also gives you a chance at one of eight NEW AURAS, including Killer Frost's Cold Shoulder Aura, which is of course inspired by the icy and infamous Killer Frost!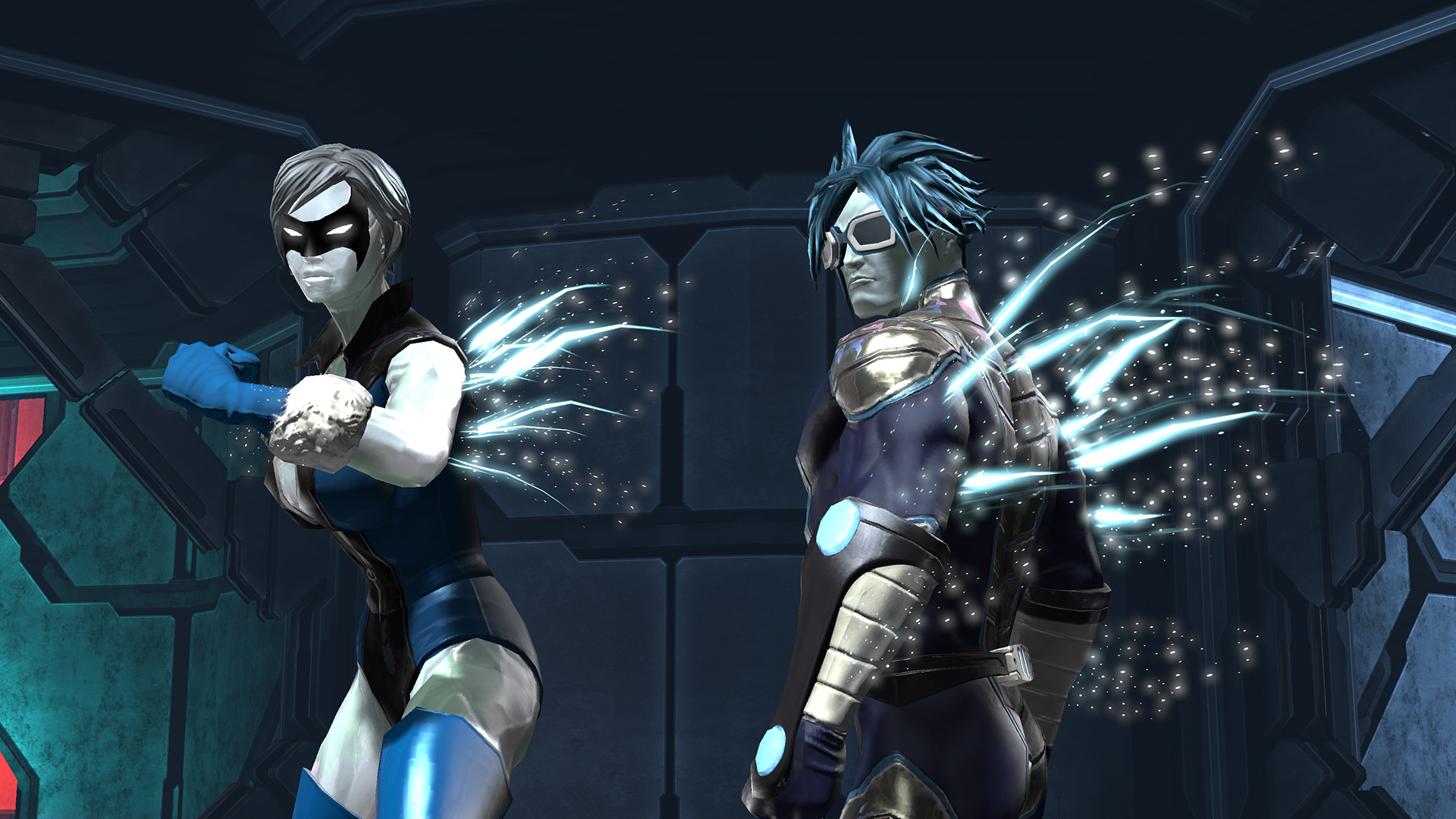 Here's the full list of new auras:
Killer Frost's Cold Shoulder Aura
Green Solar Aura
Prismatic Solar Aura
Pink Radiant Aura
White Smoke Aura
Dark Blue Nimbus Aura
Light Green Plasmic Aura
Blue Vapor Aura
Of course, each Booster Bundler also comes stocked full of helpful items! With each bundle you purchase, you'll receive:
150 Replay Badges
2 Total Recovery Kits
1 Radar Enhancer
1 R&D Scanner
1 Proto Repair Bot
Bonus: 1 Aura Reward Box
The Booster Bundle is available for a limited time, and is a cool deal at 1000 Daybreak Cash/Marketplace Cash. (Remember, members save 10% on this and all Marketplace purchase!)
Did you miss the livestream? Watch the replay now:
And don't miss this bundle! It's only available until January 15, 2017.