If you tuned in on Monday, December 12, 2016, you already have an idea of the exciting upcoming events and additions to DCUO to wrap up the holiday season. If you missed the stream… well, if we were feeling villainous, we'd say too bad. But we're in a giving mood this time of year, so here's the replay:
Want a quick read-through of what was discussed? Here's the list:
NEW BOOSTER BUNDLE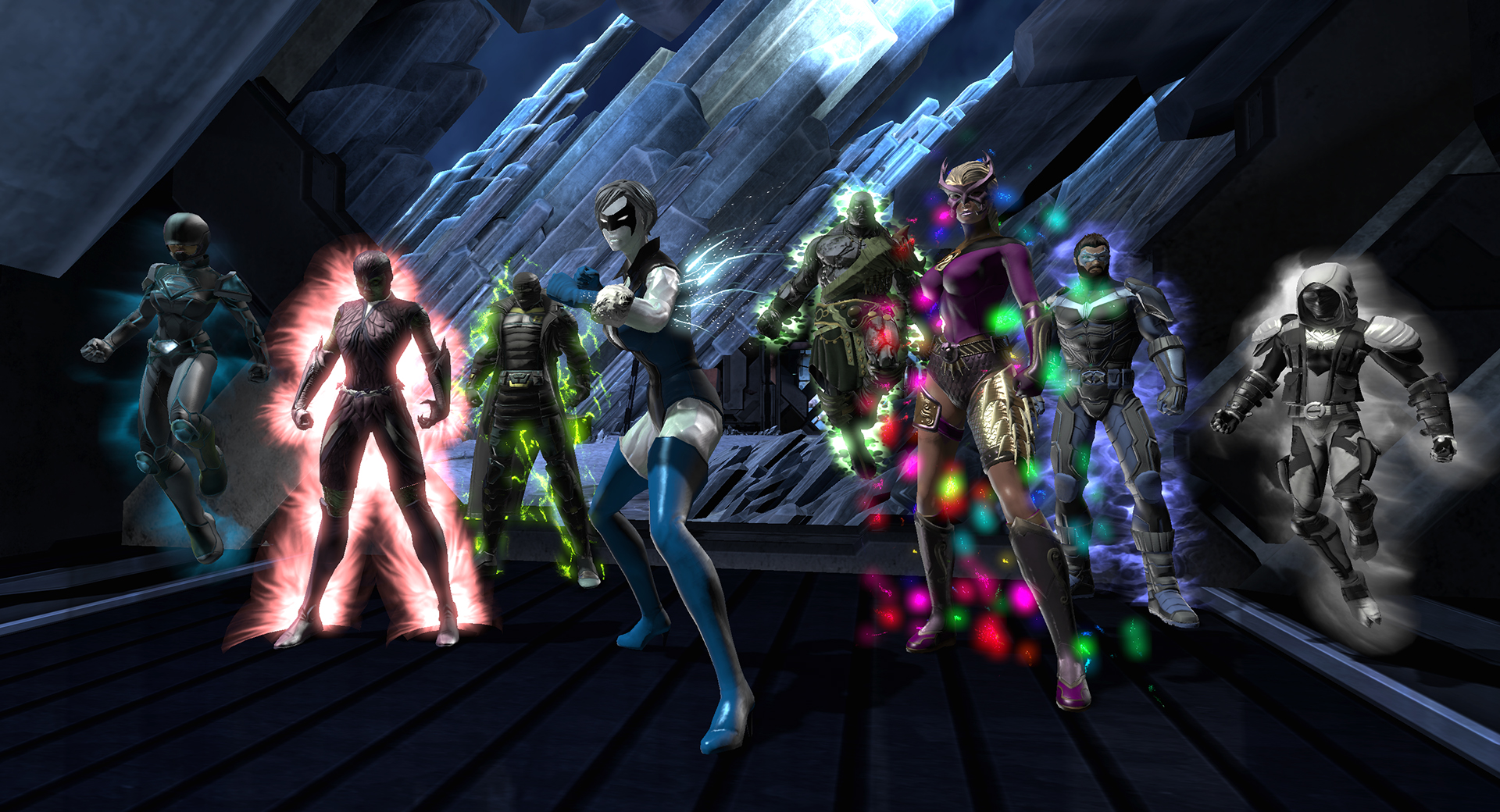 The best way to stock up on key Marketplace consumables is back, with the all-new Killer Frost's Cold Shoulder Aura and SEVEN new best-of Booster Bundle Aura variants. Here's the full list:
Killer Frost's Cold Shoulder Aura
Green Solar Aura
Prismatic Solar Aura
Pink Radiant Aura
White Smoke Aura
Dark Blue Nimbus Aura
Light Green Plasmic Aura
Blue Vapor Aura
HOLIDAY SAVINGS
What's this? It says "Do Not Open Until December 15th." Well, we better just leave that there for now… but come back soon and see what we've unlocked in the Marketplace…
BONUS ANCIENT COIN WEEKEND
Get into the holiday spirit this weekend with bonus Ancient Coins in Episode 27: Amazon Fury Part III! There's never been a better time to sink your teeth into the new Episode. This weekend, you'll earn 50% more Ancient Coins as you complete content! The event kicks off on Friday, December 16, 2016 and will run through the weekend, wrapping up on Sunday, December 18, 2016.
Reminder: Episode 27 is not included in Open Episodes. It is immediately available to Members, or you can purchase is in the Marketplace!