UPDATE - Everyone is enjoying celebrating Flash so much, we decided to extend the appreciation all the way through Monday, February 20, 2017! Haven't made it in to game yet? Still need to enter the sweepstakes? There's still time!
(New end dates have been updated in the original article below).
The people of Central City have declared February 11 to be a special day of celebration – Flash Appreciation Day – in honor of the Scarlet Speedster himself, and we're going to celebrate too!
This week (Friday, February 10 through Monday, February 20, 2017), we're giving away FREE GIFTS in honor of the Flash!
Members - log in during Flash Appreciation Week between February 10 and February 20, 2017, and you'll receive the Flash Cowl for free!
Not a member yet? If you become one this week, you too will get the Flash Cowl for free!
If you're not a member and don't purchase membership this week, the Flash Cowl is also available in the Marketplace for 1500 Daybreak/Marketplace Cash.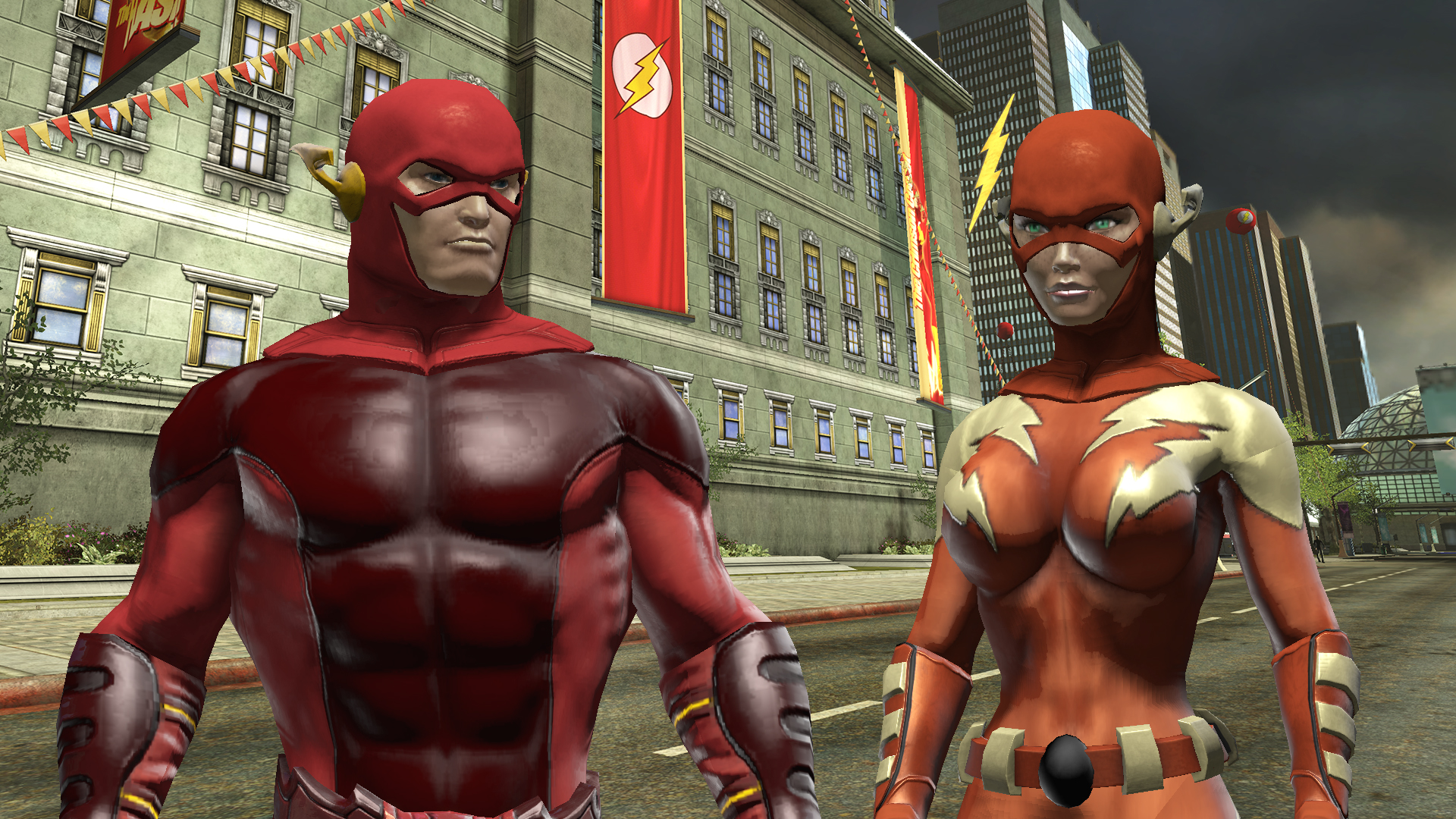 Plus – EVERYONE who logs in during the Flash Appreciation Week will receive the Flash Base Item Pack, stock full of Flash-themed base items, for free.
But that's not all! This weekend, you can enter our Flash Selfie Sweepstakes for a chance at Daybreak Cash (PC) or Loyalty Points (PSN/Xbox)! Here's how to enter:
Take an in-game screenshot of your character with any of the versions of The Flash found inside DCUO, and submit it by either following and tweeting to @DCUO using the hashtag #FlashSelfieSweeps or uploading it to our sweepstakes site , and you could be one of up to 10 (ten) winners to receive 1000 Daybreak Cash / Loyalty Points! For full rules, click here.
Remember: You must log in to DCUO by February 20, 2017 in order to get these items for free. After you've logged in during the Flash Appreciation Weekend, the items will be available to you in the Redeem/Claim window. So hurry! This weekend will go by in a Flash.