Love Conquers All!
The Star Sapphires are trying to make amends for what happened during the War of the Light and are making an effort to rekindle the love lost in Gotham City from all that's happened to it. Unfortunately, Mister Freeze saw what the Zamaron crystals were capable of and has hatched a plan to bring his wife Nora back by integrating their crystals into his cryogenic technology. This misuse of the crystals is extremely dangerous and could cause an exothermic reaction that would destroy the entire city!
Open your Mission Journal and track "A Glowing Love" (Heroes) or "Cold Cold Heart" (Villains). Speak to Hal Jordan in the Gotham East End Police Station Safehouse (Heroes) or Mister Freeze in the Gotham North Burnley Nightclub Safehouse (Villains). While in the Safehouse, visit the terminal next to Hal Jordan or Mister Freeze to pick up a Daily Valentine's Race mission "Get Your Heart Racing". This mission can also be picked up at a terminal in Northeast Metropolis near Union Station. The seasonal missions can be completed daily during the event and reset with replay badges.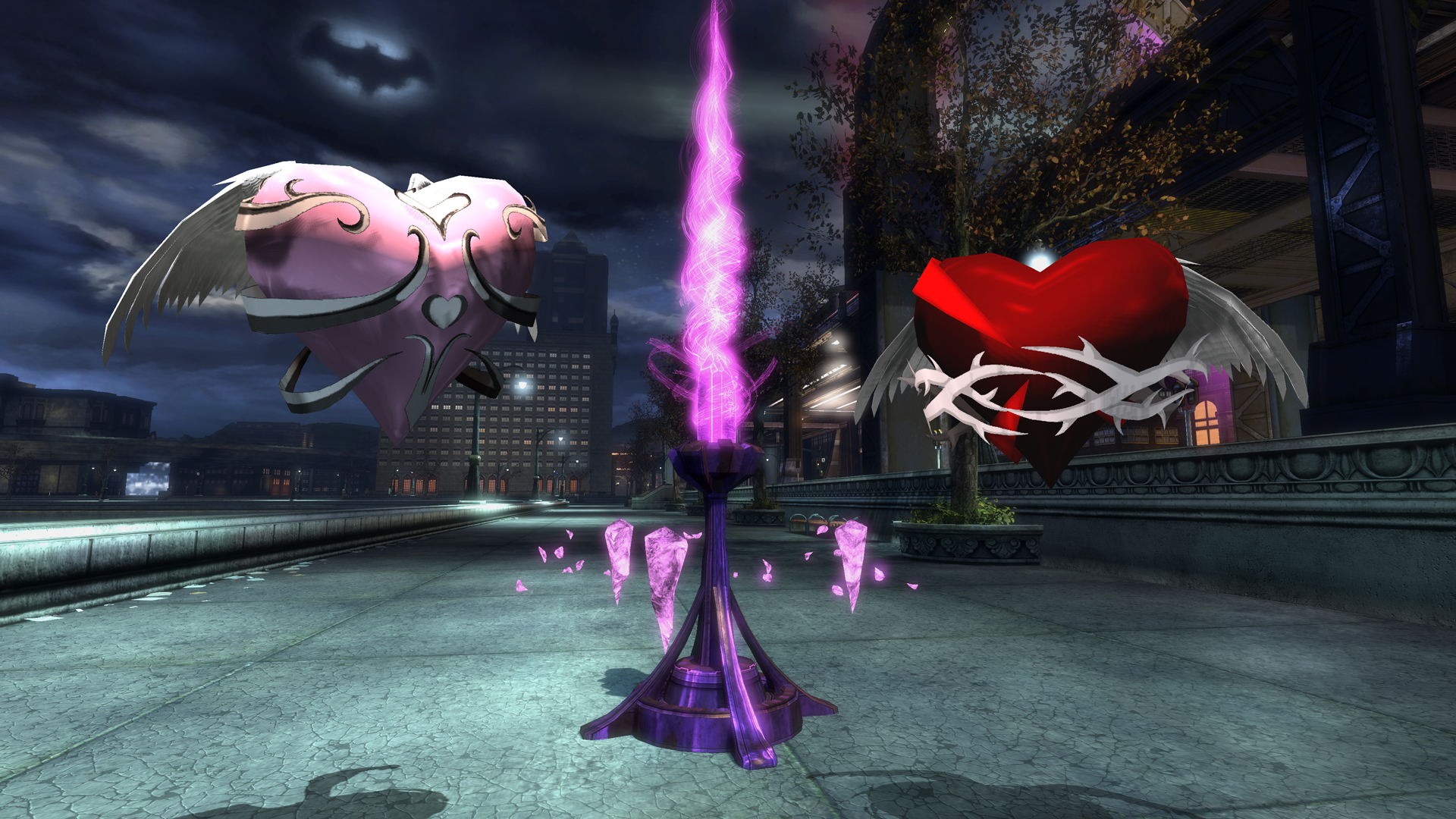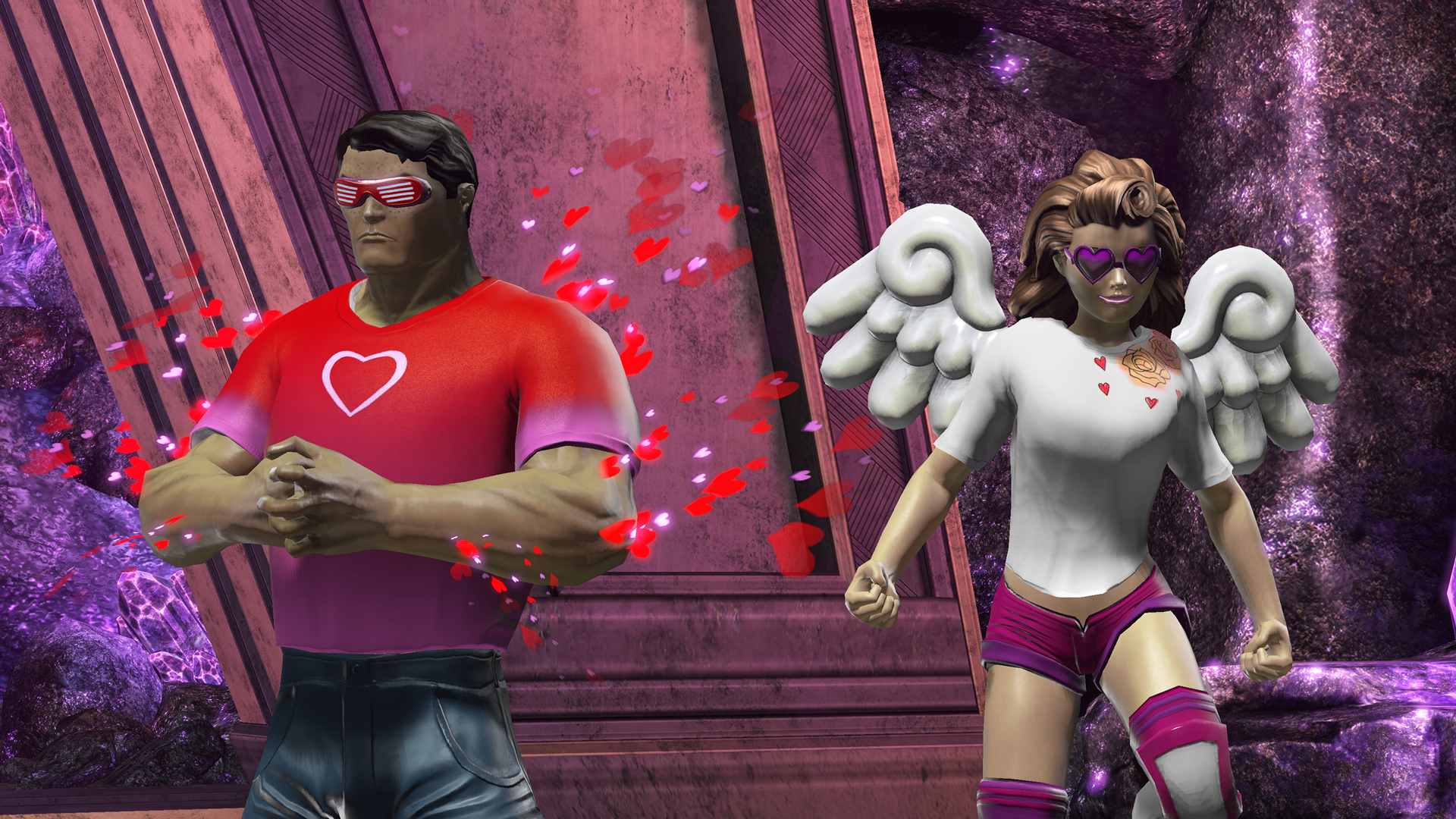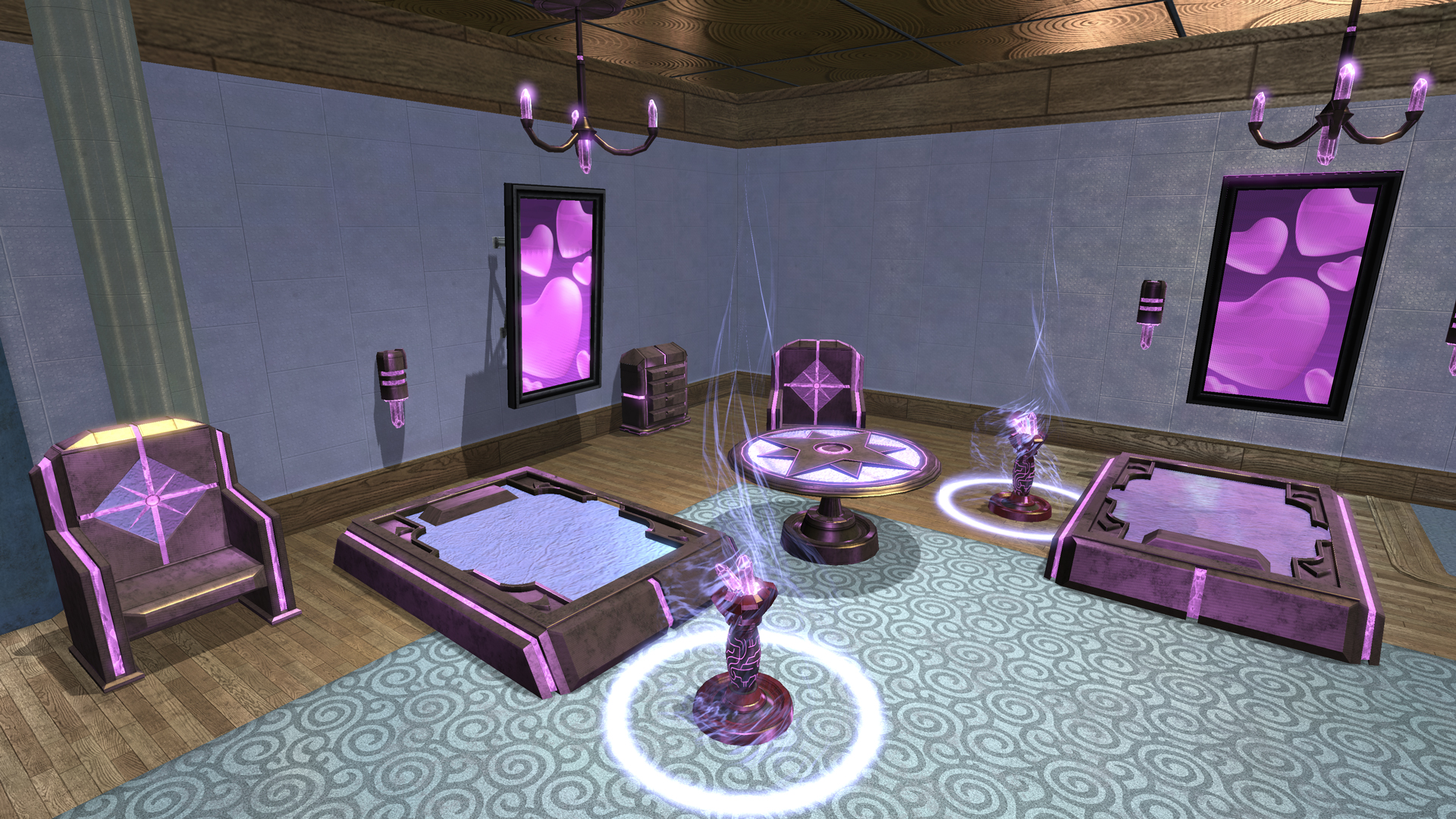 Don't forget to visit the Valentine's Vendor to get seasonal auras, pets, clothing, candies, and base items! The Valentine's Vendor is located in the East End Safehouse (Heroes)/North Burnley Nightclub (Villains) and inside Mister Freeze's Laboratory.
New to the Marketplace: 50 Hearts
Hearts allow you to purchase valentine's day seasonal rewards or other advanced items from seasonal in-game vendors, and is available to use only during the event.
Please note: This currency is available on a per character basis, and is not shared or tradeable.