At the end of the rainbow, you'll find nothing but trouble if Mister Mxyzptlk has his way!
From March 15 through March 28, 2017, the infamous trickster from the fifth dimension – Mister Mxyzptlk – has returned to Metropolis and brought plenty of seasonal hijinks with him. It is, once again, up to you to stop him.
Look for "Mxyleprechauns!" in your Mission Journal, and then head to your HQ and speak with the mischief-maker himself. In addition to all your favorites from previous years, he's brought two new feats along with new Base and style items, including the magically deeee…lightful Enchanted Aura. (It looks good enough to eat!)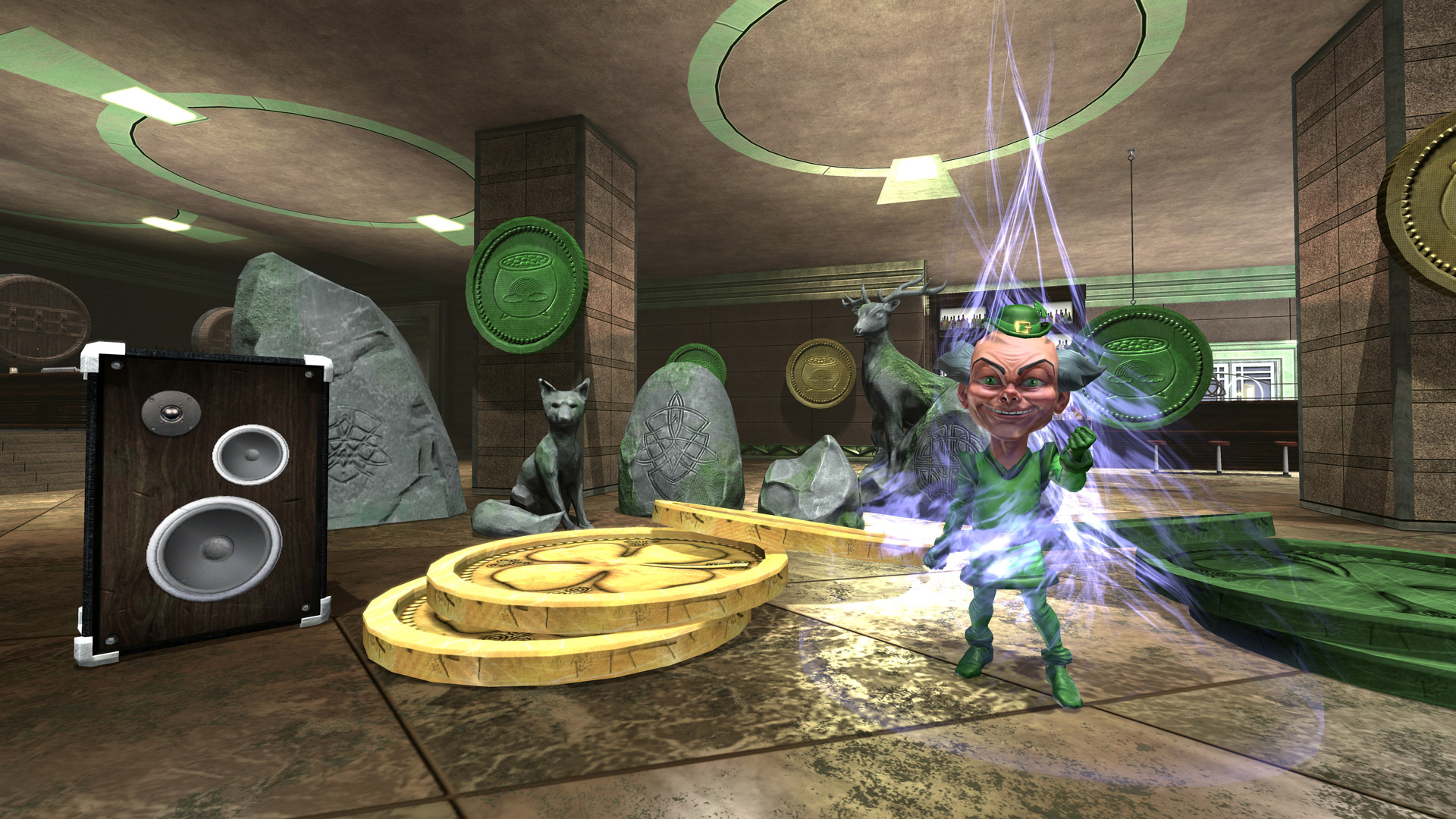 But that's not all! Mister Mxyzptlk has some interesting items stocked with vendors, including a speaker that plays tunes sure to get your dancin' shoes warm, and a House Leprechaun who grants a daily task – "The Runaround." Complete it, and be rewarded with a special Green Prize Satchel!
All heroes and villains who are at least Level 10 can participate in Mister Mxyzptk's Mischief.
Start now before your luck runs out!
NEW Member Gift! (Updated 3/16)
To celebrate St. Patrick's Day, two new Mxyzptlk-enhanced posters will be available in-game ONLY for members. To receive the gifts, simply be a member and log in to the game between March 17 and March 28, 2017.
Look for both the lair and league hall sized versions in the Marketplace's Redeem/Claim window. Thank you for being members!