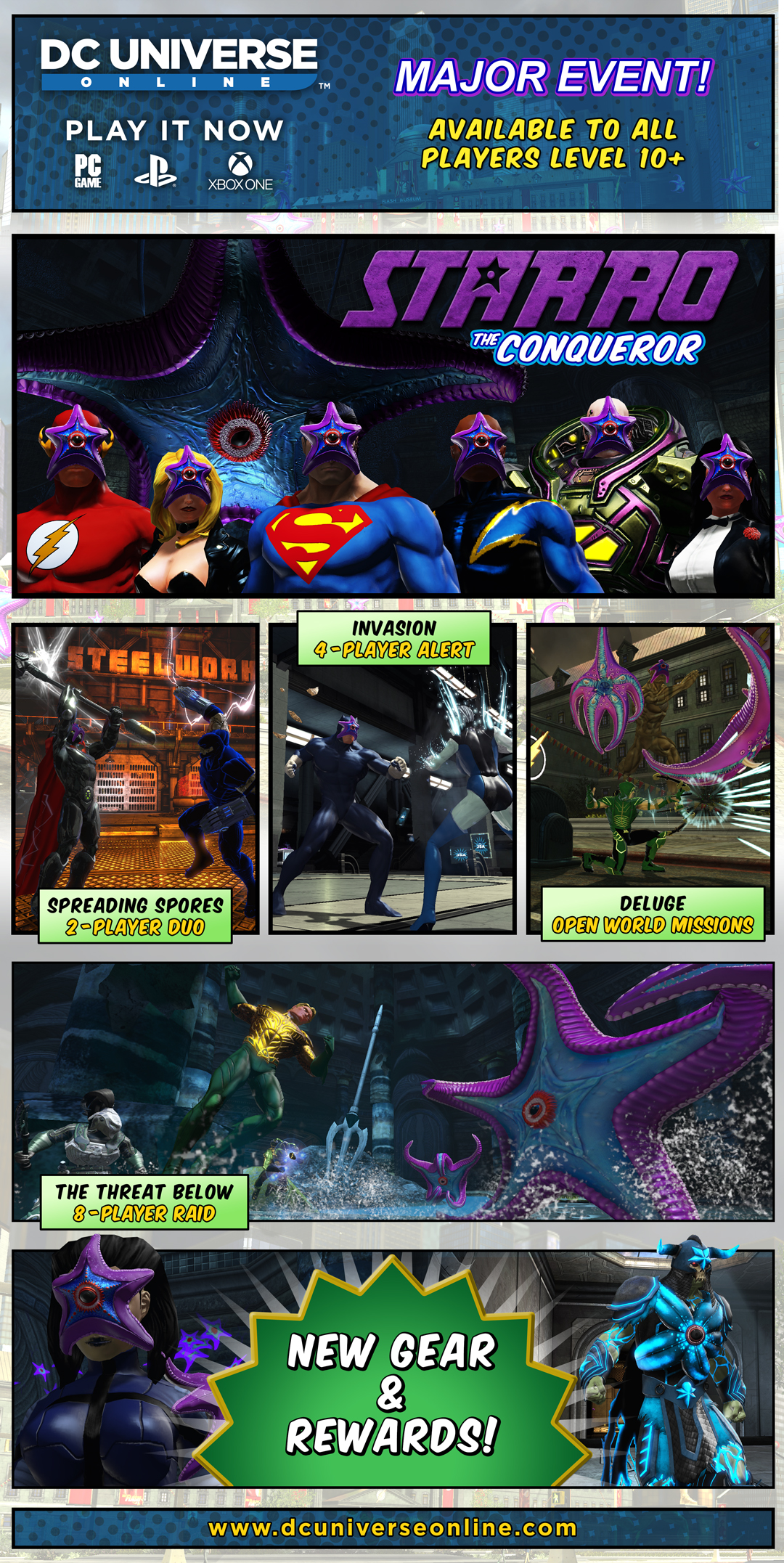 STARRO THE CONQUEROR
Starro the Conqueror is DCUO's new major event, available to all players level 10 and up. Plus, Members can play a special end-game version of the raid AND get bonus rewards in all instanced content. For more information, read the Development Update.
LAUNCH DAY
Then, ever wonder what it is like at the Daybreak Austin studio on a launch day? Ever wonder what goes on behind the scenes? Watch this video and see for yourself!
New Event: Starro the Conqueror!
An ancient terror, which has bided its time for years at the bottom of the Arctic, now rises to threaten our world as Starro invades DC Universe Online for the first time! Heroes and villains alike must band together and resist its influence before it's too late! You'll need to fight your way through this alien invasion, from the chaotic streets of Central City to an isolated Atlantean Research Outpost in an effort to discover the source of this invasion and how to stop it! You may even find some of Earth's most powerful allies are suddenly its most lethal threats, thanks to the deadly influence of Starro's mind-control. This is an all hands on deck event. The fate of the planet depends on you!
Starro the Conqueror features new daily open world missions, a new duo, a new alert, and a new raid with a special version just for Members! Earn new feats, discover new collections, and fight for new gear inspired by Starro and more! To get started, look for Starro the Conqueror! in your Mission Journal, once you have the required Level of 10. Members also get access to an extra Treasure Box in the duo, alert, and raid!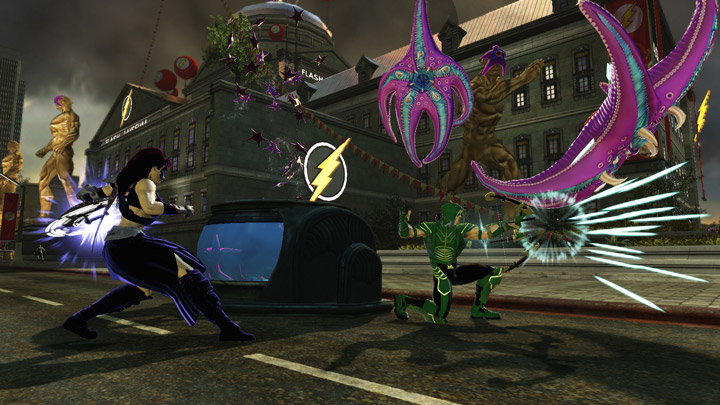 New Open World Missions – Starro Deluge Zone!
Starro is expanding his reach into Central City, spreading his spores from the river and taking over the city's citizen! Explore the area and join the resistance against Starro's unflinching control.
Go to the Headquarters and find the teleporter to Starro Deluge Zone
Four new daily missions and two new weekly missions!
Minimum Level: 10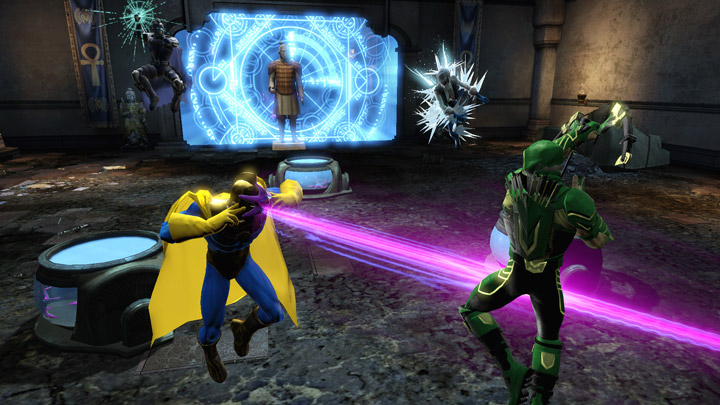 New Duo – Spreading Spores & New Alert – Starro: Invasion!
Venture forth into various locations to uncover the far reaches of Starro's influence and face off against the most unexpected of enemies!
Queue for Spreading Spores & Starro: Invasion in the On Duty Menu!
New Feats!
Member Access to extra treasure chest!
Minimum Level: 10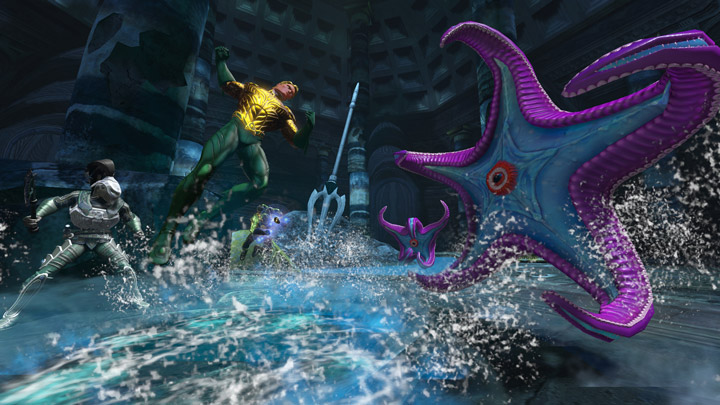 Starro: The Thread Below 8-Player Raid and Members-Only Raid
The Justice League has intel that an Atlantean Research Outpost is the source of the recent Starro Invasion. Join Aquaman and investigate the Outpost!
Open your On Duty Menu and queue for The Threat Below under the Events tab.
Raid – Open to all players, plus Members-only treasure chest available!
Member Raid – Members only!
Minimum CR: 185
Suggested CR: 189
New Gear, Collections, Feats and More
Earn a new event currency: Spore!
Unlock a new gear and style set inspired by Starro!
Discover several new collections, a Starro-Tech Aura, and a Starro Spore Aura!
Plus base items, feats, and more!
The new event is now available for all players level 10 and up. It's up to you. Starro must be stopped!