Booster Gold is back at it again, bringing you a Time Capsule perfect for prime time! Available today, the new Team-Up Time Capsule can now be earned and unlocked in-game.
If you're looking to learn more about how to get, open, and use a Time Capsule, check out our helpful guide!
TEAM-UP TIME CAPSULE
Each Team-Up Time Capsule contains some items from a general list, including Soder Cola Ultimates, R&D Exobytes, complex materials, collections, and more. They may also contain the new Magic Supply Crystal trinket, a new magic-inspired version of the Supply Drop trinket.
Every Time Capsule also includes one of four sub-capsules, or boxes, that can contain the following items or related collection pieces:
High-Density Tactical Gear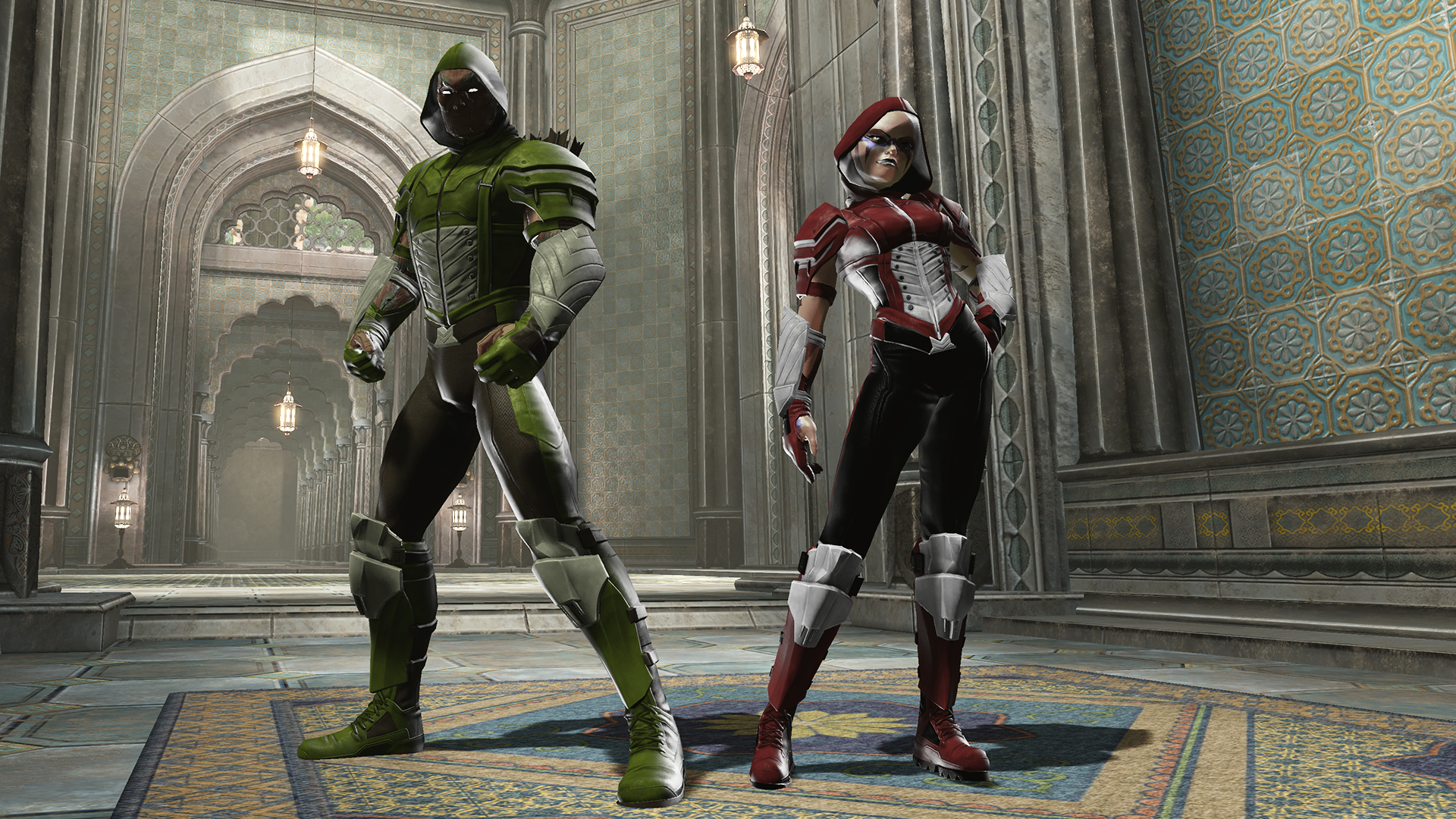 Inspired by everyone's favorite archer Green Arrow, the High-Density Tactical Gear set can be collected in pieces from the Team-Up Time Capsule. When consumed, the pieces will be level-appropriate to your character. If you want to trade them, be sure to do so BEFORE you attune them!
Plus, you can upgrade to the Enhanced High-Density Tactical Gear for an even more impressive look. Collect enough of the standard gear and Fabricated Motes for this stylish set!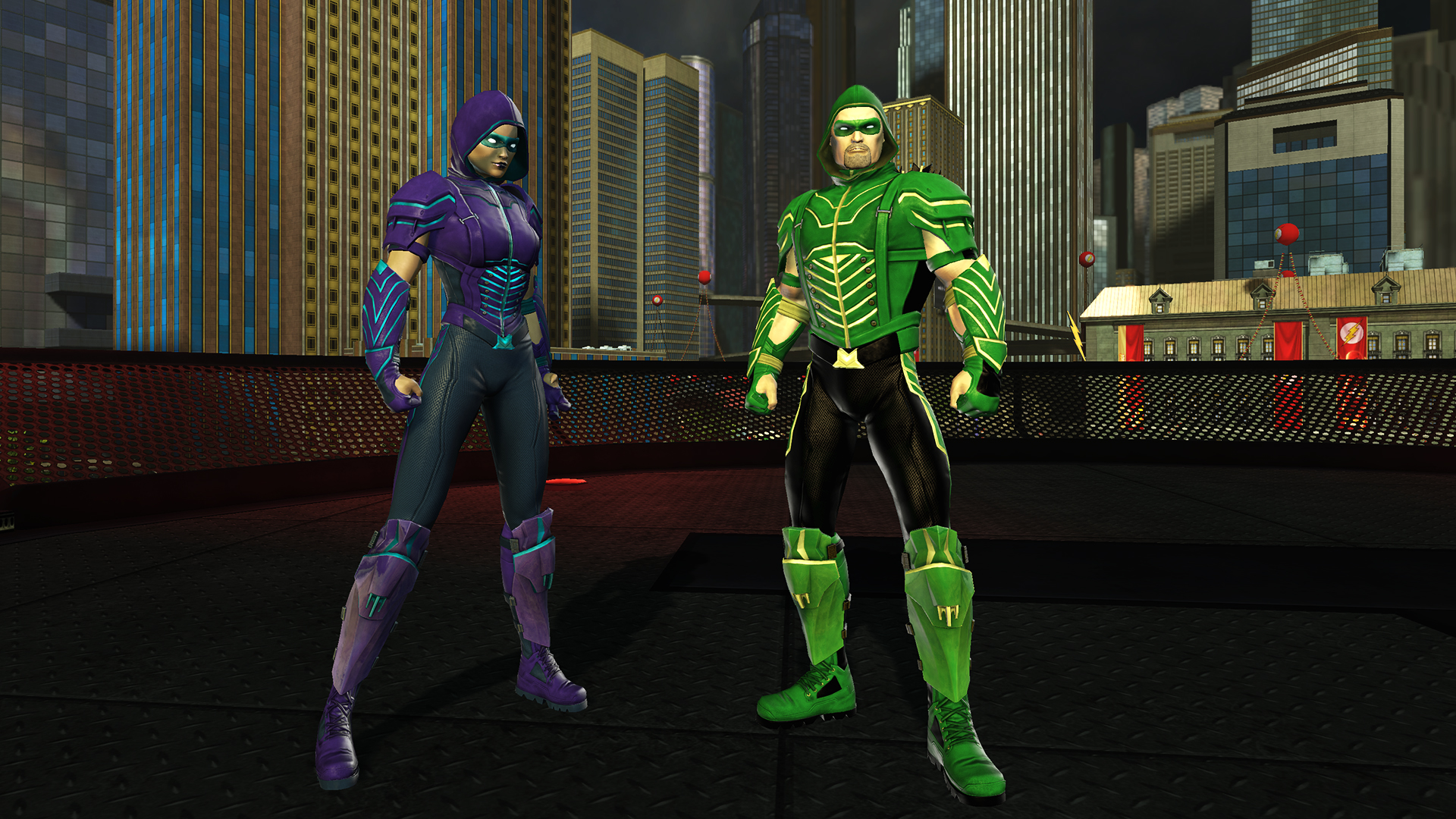 Tactical Mods
A new series of Tactical Mods are available in the Team-Up Time Capsule. These mods fit into the leg slot and restore a small portion of your Health when using specific abilities. You can also remove these mods using the Tactical Mod Removal Kit for 20 Marks of Victory.
Team-Up Emblems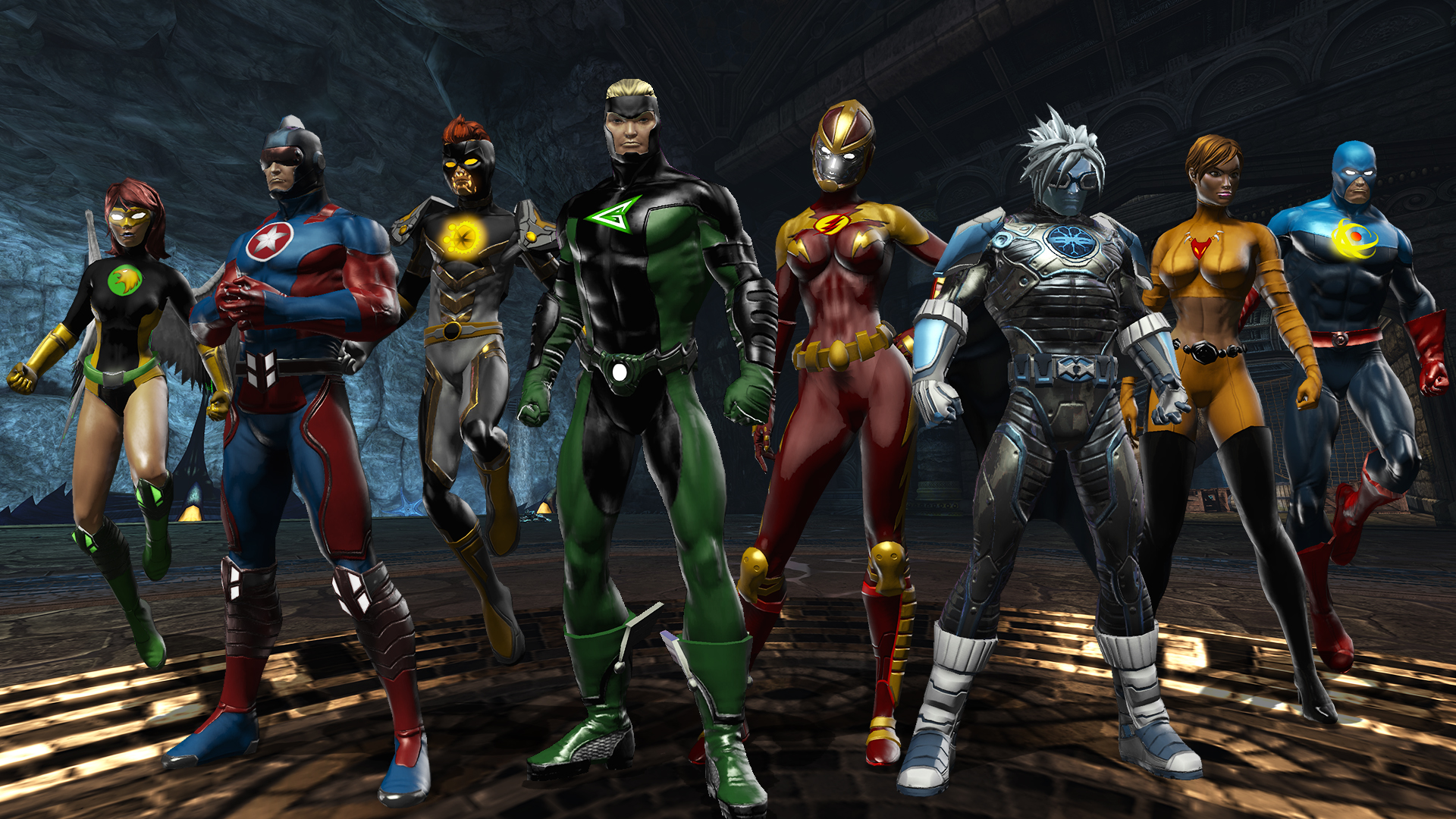 Eight iconic new emblems are featured in this capsule, including the Flash emblem! Collect them all for special feats. Just like the High-Density Tactical gear, you can upgrade these emblems to emissive versions using Fabricated Motes and recipes. Which emblems will you and your team sport?
Team-Up Provisions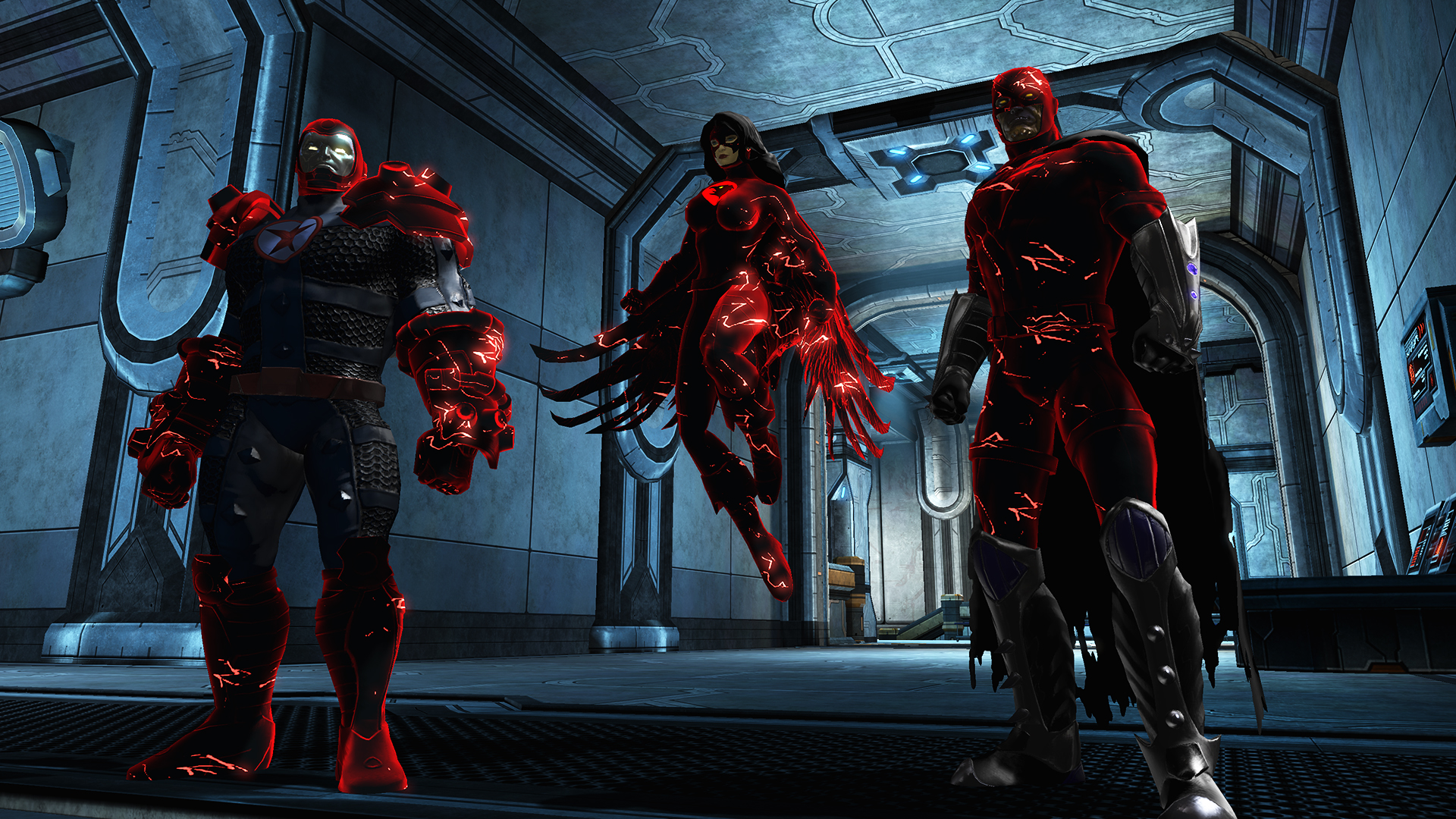 Finishing certain collections from the Team-Up Time Capsule will grant you access to these three incredible styles: the Black Flash Cowl, the Lazuli Misted Aura, and the Negative Speed Force Material.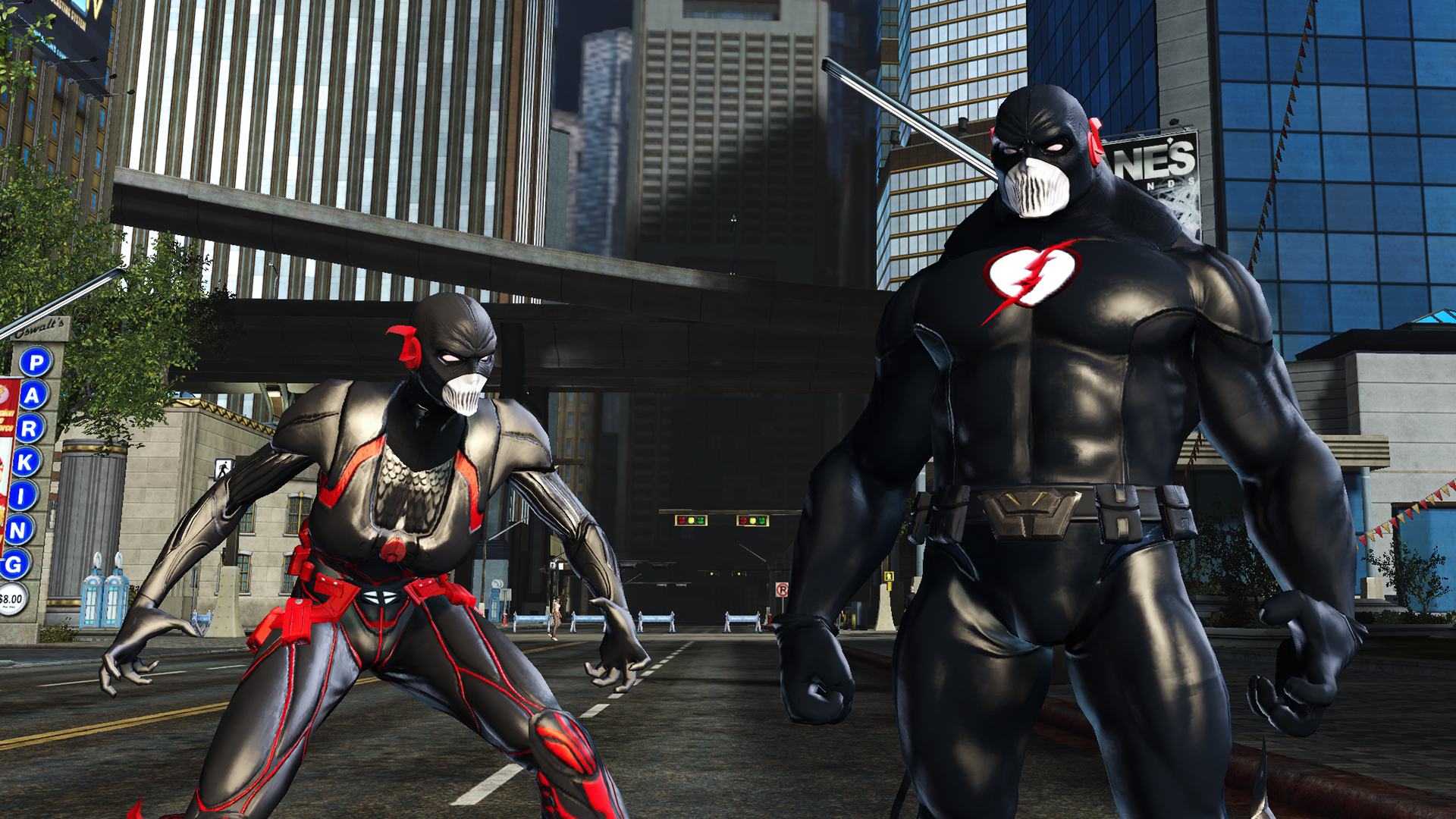 AVAILABLE NOW – the Team-Up Time Capsule is now dropping in the game!