UPDATE! NEW GIFT!
Treat or Treat Bag
Halloween is right around the corner, so pick up your very own Treat or Treat Bag today! Inside you'll find a pile of 25 Spooky Bites (the Witching Hour's event currency) to get you started this year, the Orange Vapor Aura, a Cat Scratching Post (base item), AND the Spooky Decorations Box. The Spooky Decorations Box includes 13 new base items perfect for this time of year, and consuming some of these grants you a new 4-star feat, "Bat Got Your Tongue."
Log in by October 31, 2017, to claim this reward from the Marketplace's Redeem/Claim menu. The Treat or Treat bag gift is available to ALL players.
The Witching Hour!
The Witching Hour Returns with new Base Items, Feats, and Styles!

All hell has broken loose in the streets of Gotham City and inside The Midnight Masquerade Nightclub! Go to the East End safehouse in Gotham City and speak to the Phantom Stranger (Heroes) or The Tap Room in Burnley and speak to Tala (Villains) to receive further instructions. To queue for "The Midnight Masquerade," go into your On Duty UI and look under the Events Tab. There are also new feats and new collections to be found for those brave enough!

New Feats
Tricks For A Treat
Haunted House 5: Arkham Night
Bubonic Buster
Each day of the event, also look for "The Witching Hour" in your Mission Journal to complete and earn Spooky Bites! Shop Skeets' Boo-tique for the latest in scare-wear, tricks, treats, and creepy items for your Base, including Isis, a new house pet that even Selina Kyle herself would approve of!

Level Requirement: 10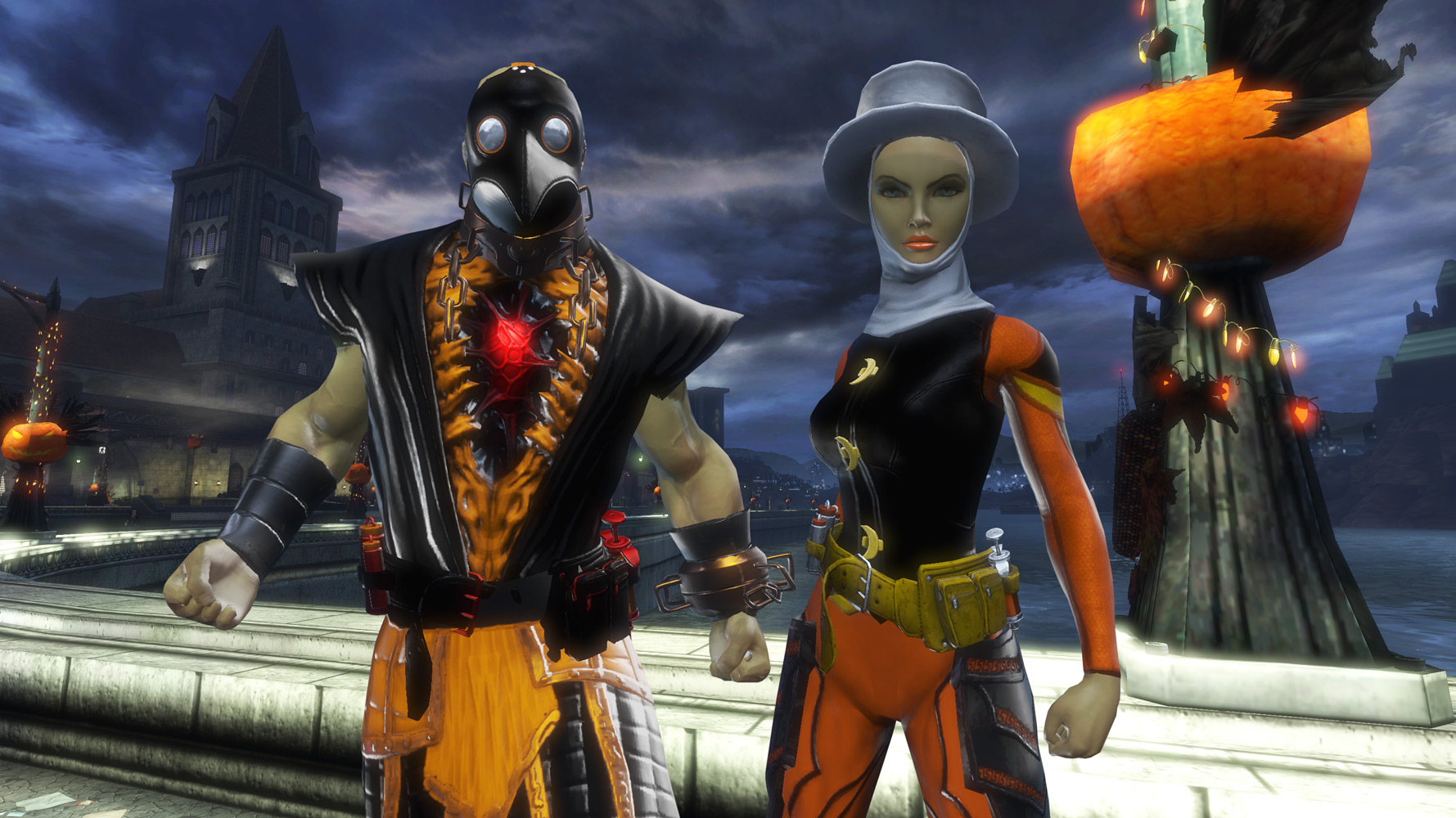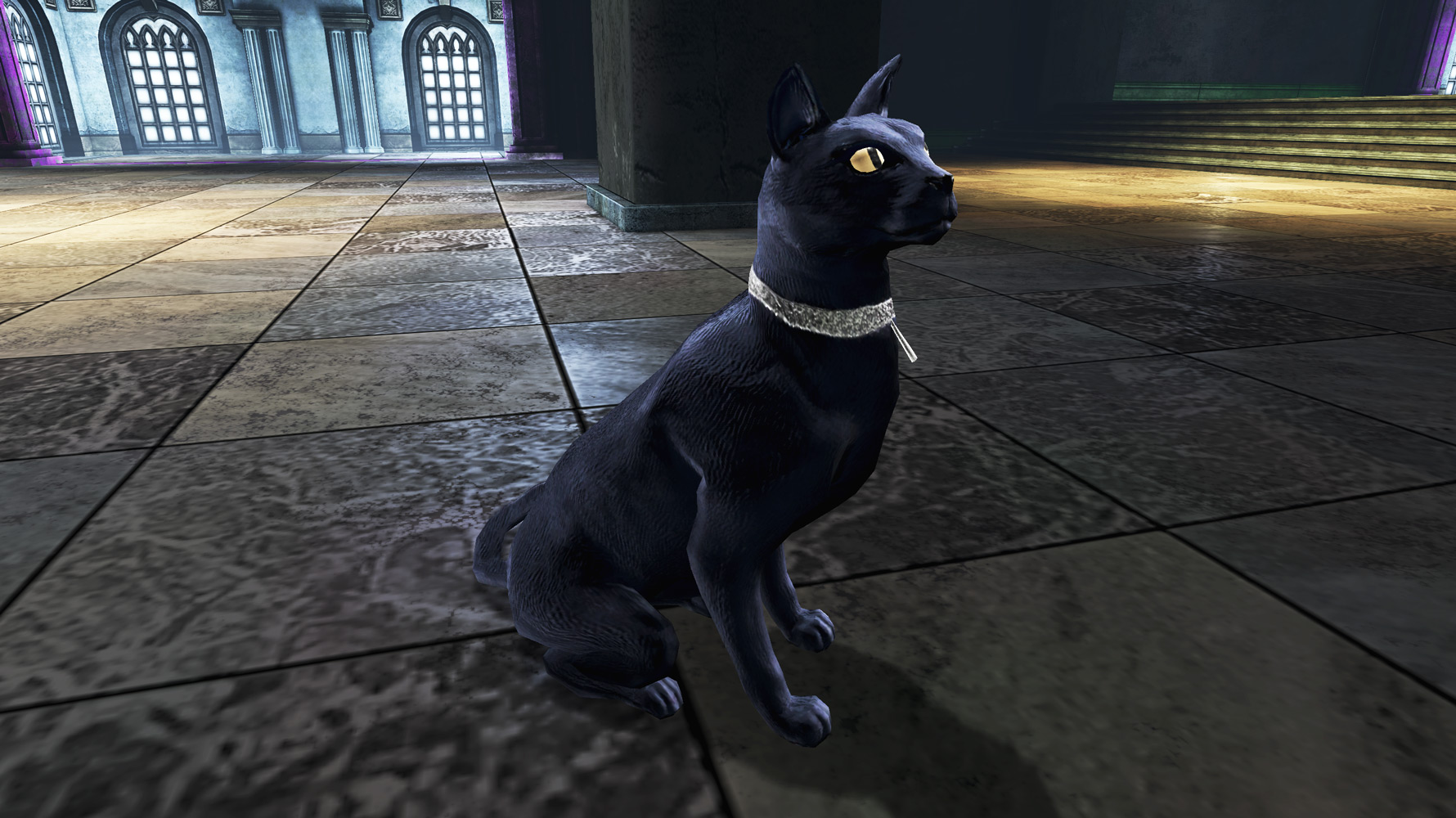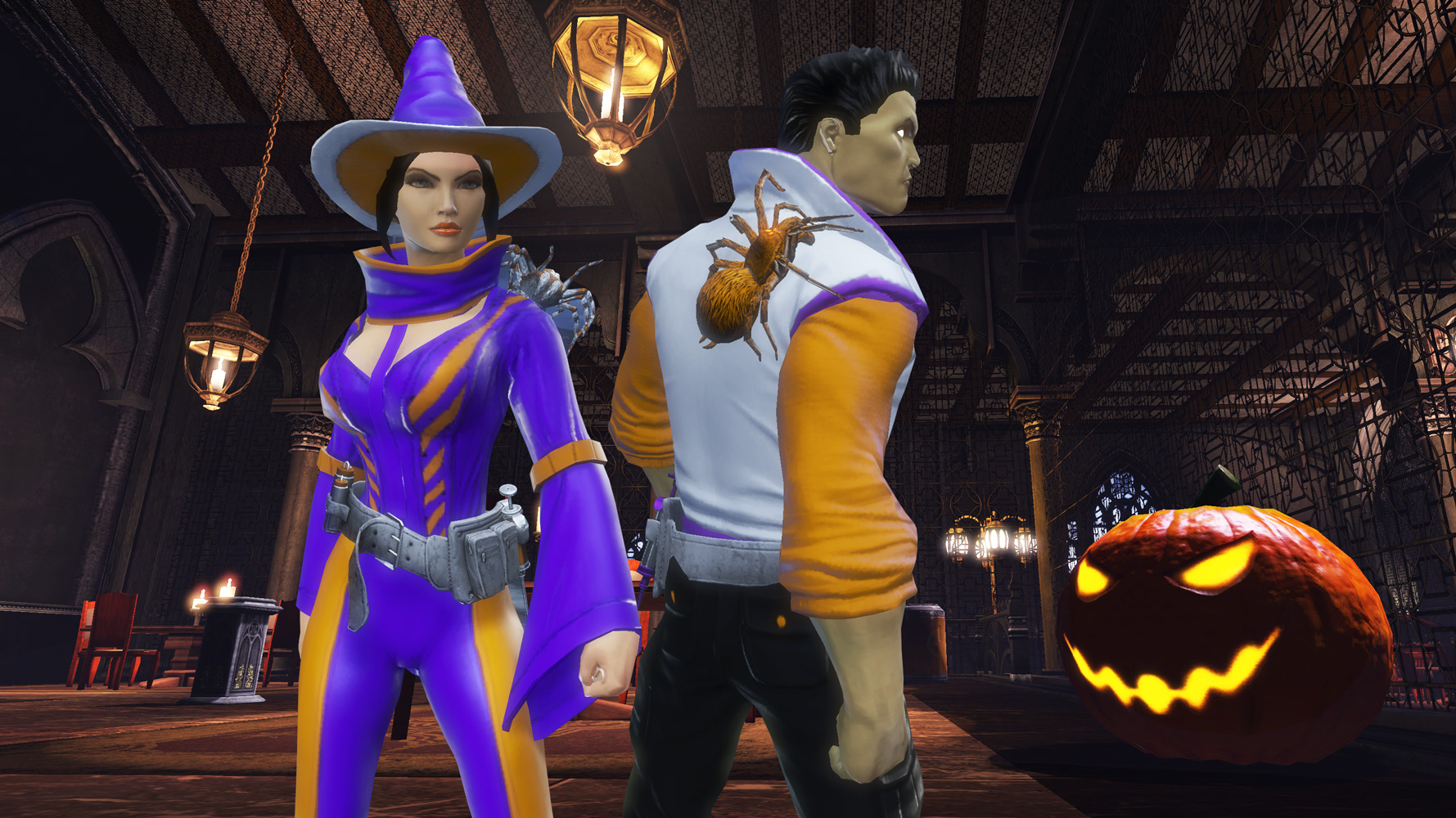 But Wait, These Bills Are Marked!
All players can claim a special gift, a Bag of Stolen Marked Bills. We're not sure where it came from or who stole it or why they sent it to you, but it can be yours RIGHT NOW if you log into the game by October 13, 2017. The bag contains - wait for it - 25 Marked Bills, the vendor currency from Episode 29: Riddled With Crime. Claim this gift from the Redeem/Claim menu in the Marketplace.
Happy Halloween!