Embrace the darkness, the insanity, and the hope of Gotham City in the new Gotham Time Capsule! Dropping in-game today, this and all Time Capsules can be unlocked with Stabilizers. Stabilizers are earned in-game or purchased in the Marketplace.
If you're looking to learn more about how to get, open, and use a Time Capsule - or what is in previous Time Capsules - check out our helpful guide!
GOTHAM TIME CAPSULE
The Gotham Time Capsule features a mix of classic and future-looking new gear, styles, and items inspired by the heroes and villains of Gotham City. Each Gotham Time Capsule contains one sub-capsule (more on that below) and items from a general list of rewards, including the all-new currency, Quarks, Soder Cola Ultimates, R&D Exobytes, complex materials, collections, and more.
Each capsule may also contain the new, ultra rare BOX OF THUGS, which is a variant version of the Back-Up/Henchmen trinket where you can choose between a set of Joker Goons or Riddler Goons as seen in Episode 29: Riddled With Crime.
Keep reading for more information on all the new sub-capsule rewards!
Gotham Gear Capsule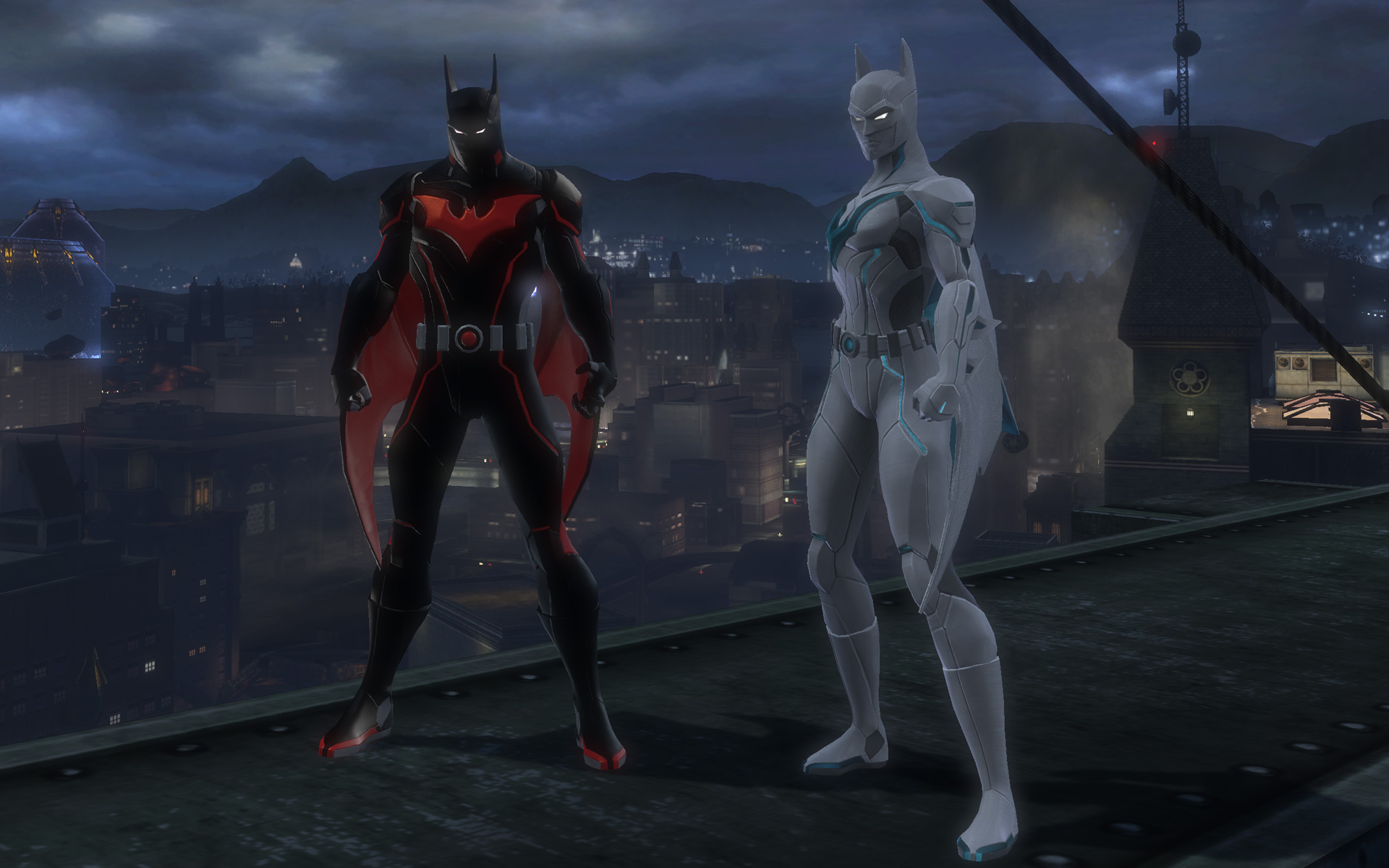 Inspired by the suit worn by Terry McGinnis in BATMAN BEYOND, the Beyond High-Tech gear and style set is at once sleek, classic, and out of this world. Each gear piece has a chance to drop in each Gotham Gear sub-capsule. When consumed, the pieces will become level-appropriate to your character. If you want to trade them, be sure to do so BEFORE you attune them!
Additionally, the Beyond styles can be upgraded into the Enhanced Beyond styles, with more detailed texturing and future tech. Enhanced styles are created using R&D recipes and Beyond Motes, also found in the Time Capsule.
Gotham Emblem Capsule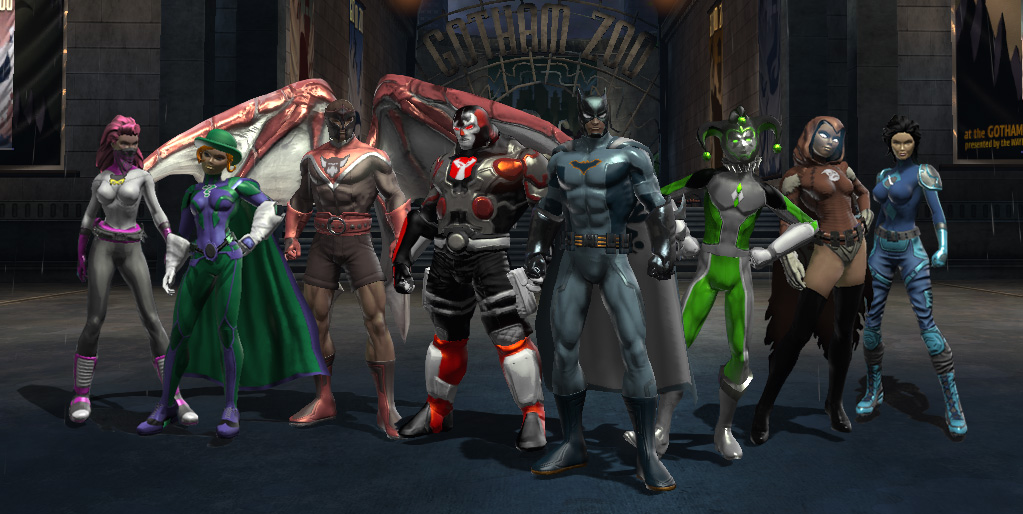 Gotham City is filled with criminals, nutjobs, and psychopaths. And there's one hero dedicated to taking them down. Show your support with the emblems from the Gotham Emblem Capsule. From left to right, you see emblems inspired by Catwoman, The Riddler, Man-Bat, Bane, Harley Quinn, Scarecrow, and the al Ghuls. Oh, in the middle there? That's the Batman Rebirth emblem.
Collect them all for special feats, and remember each emblem can also be upgraded using Beyond motes into enhanced, emissive versions.
Gotham Collector's Capsule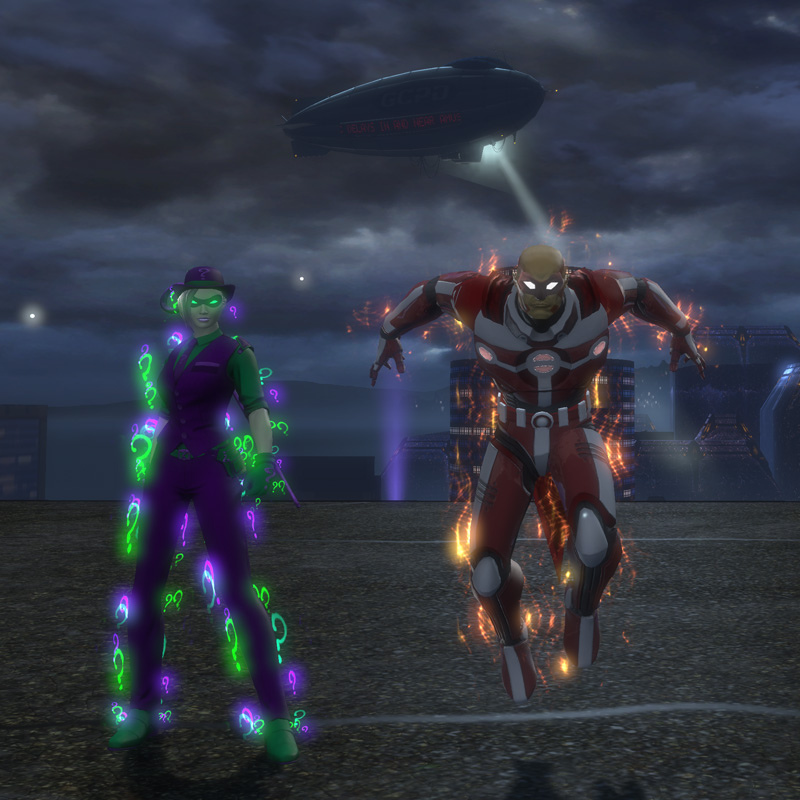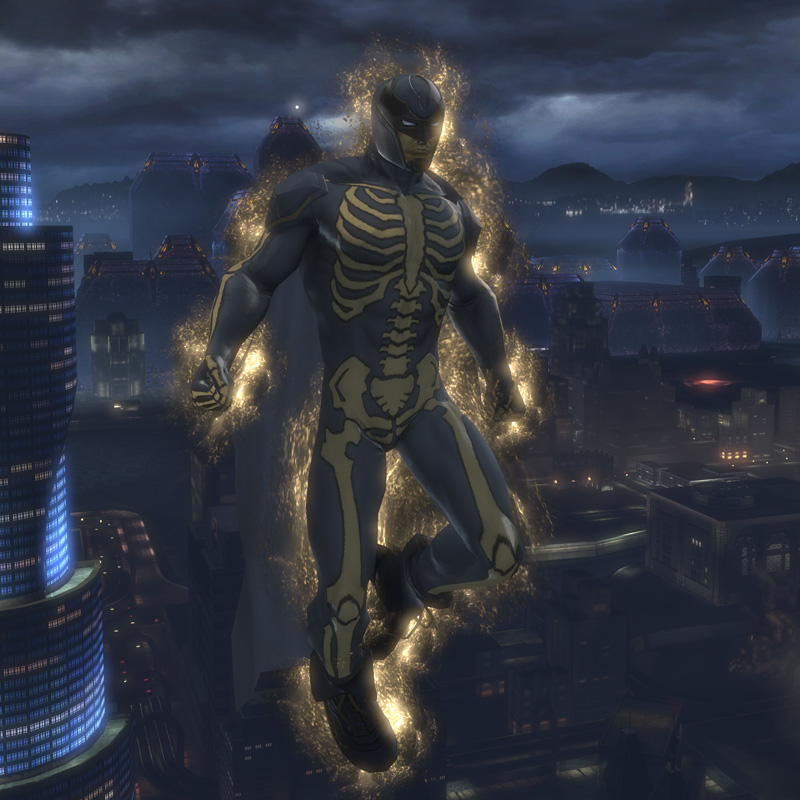 For the Gotham Collectors Capsule, we pulled out all the stops and have three, that's THREE, new auras: The Riddle Me This aura, the Sandstorm aura, and the Energy Vortex Aura. Taking on the villains of Gotham City is a tough job, so don't hold back.
QUARKS AND THE REWARDS FROM TIME AND SPACE VENDOR
NEW CURRENCY: QUARKS
Quarks are a new currency found in Time Capsules and spent in the new Rewards From Time And Space vendor (more on those rewards below). You'll receive Quarks in Time Capsules in two ways:
Quarks come in every Time Capsule you open, in addition to everything else you are used to finding in Time Capsules.
Each time you open a sub-capsule, you will have a choice in the loot picker of the regular reward OR (if you don't want that) an extra batch of Quarks.
Quarks are shared across and useable by all characters on your account.
For more information about Quarks, read this Development Update.
NEW VENDOR: REWARDS FROM TIME AND SPACE
The Rewards From Time And Space vendor is new with Game Update 75, and features a wide variety of new rewards available for Quarks. Those rewards range from several consumable and early game supplies, to gear that will automatically level to you, to incredible new Auras and Materials. As a SPECIAL BONUS, Members receive a 10% discount on all items on the Rewards From Time And Space vendor.
Make sure to check out the top reward, the Resplendent Cache! Keep reading for details!
New Materials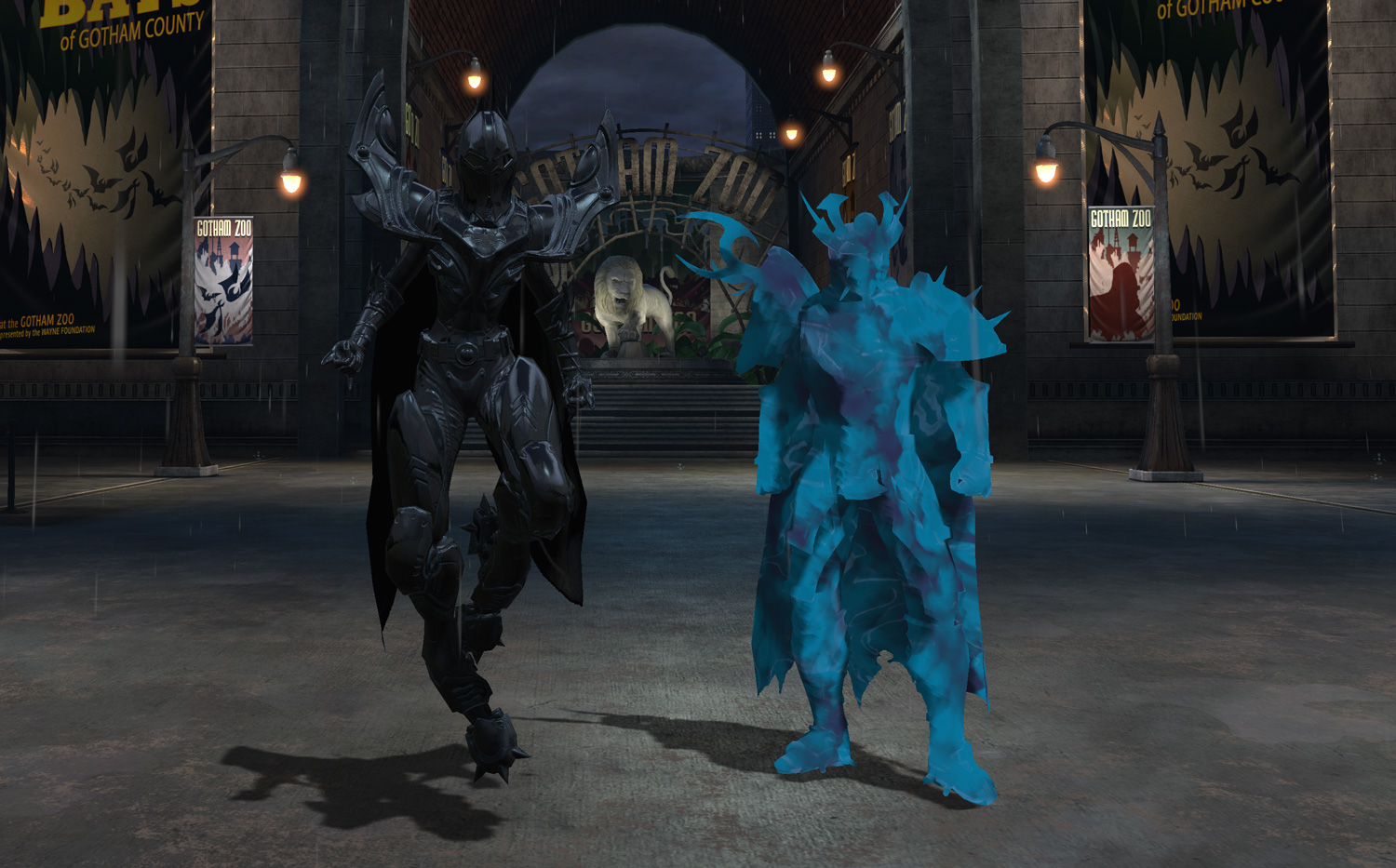 Three all-new materials are available for Quarks, the Stealth material, the Blue Smoke material, and the Opalescent material. The Stealth material is perfect for those of you who trend toward ninja or wish to lurk unseen in the night. It is a new kind of material that replaces the texture of your style while retaining the geometry and details of that style, while also adding a rich and highly detailed cloth vibe that shimmers in the light. The Blue Smoke material closely matches the Blue Smoke aura, and we recommend using both together for maximum effect! Finally, the Opalescent material shimmers like a pearl in the sun.
New Modular Auras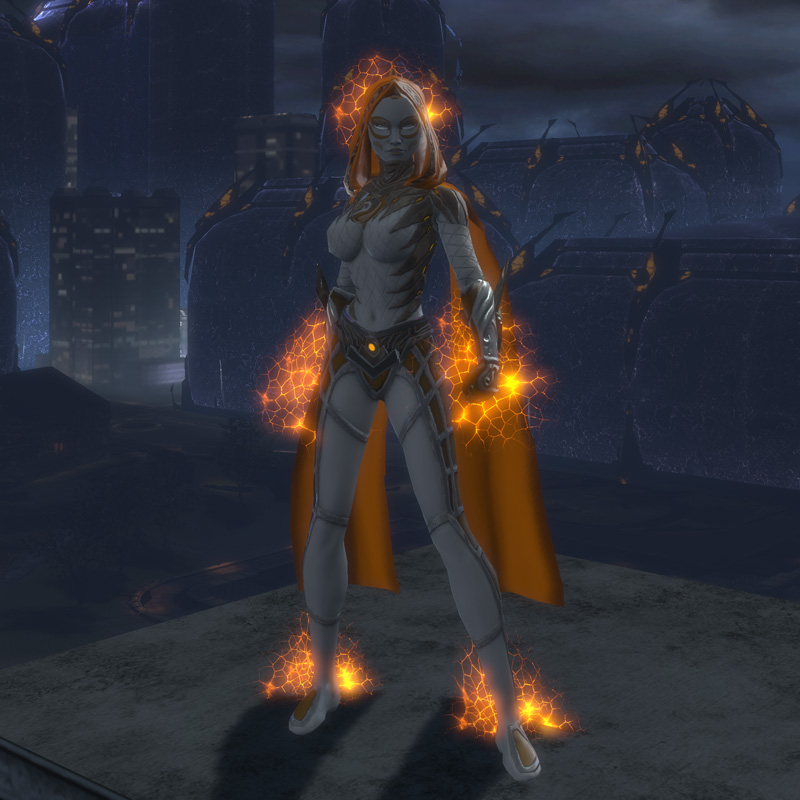 Two sets of "modular" auras are also available on the Rewards From Time And Space vendor. What do we mean by Modular? We have variant versions of the new Energy Cell and Diamond Mist auras that apply the aura to certain areas of your character's body. There are seven - count 'em, SEVEN - modular Energy Cell and Diamond Mist aura variants (Head, Hands, Feet, Right Hand, Hands and Feet, Hands and Head, and finally Head, Hands, and Feet.
For example, the image above is applied to Head, Hands, and Feat, but these and more are also all available individually.
Tactical Mod Box
The Tactical Mod box is a box of, you guessed it, tactical mods previously found in Time Capsules. There is a box specifically for each powerset. When you open your capsule, you will be able to choose between two random tactical mods from that powerset.
Bonus: Water now has tactical mods and they are available through this box.
Bombardier Gear Box
Looking to gear up? You got it. The Bombardier Gear Box features gear that will automatically level to you (capped below the latest episode's gear). When you open the box, you will get to choose which gear slot you prefer. Especially of note, this gear will use the much sought-after Avatar Bombardier style. Go nuts!
Training Supply Kit
The Training Supply Kit is great for newer characters in the process of leveling. It includes 3 XP-Plus Booster Boxes, 12 Soder Cola Ultimates, and a random gear piece from the Bombardier Gear Box.
Crafting Supply Kit
The Crafting Supply Kit is great for anyone looking to get into R&D. It includes 20 Complex Materials and 60 Simple Materials.
Compound Omega Stash
The Compound Omega Stash is pretty straight forward. It includes 5 Compound Omegas that increase your Health, Power, Restoration, Vitalization and Dominance, Precision, and Might for 30 minutes.
The Resplendent Cache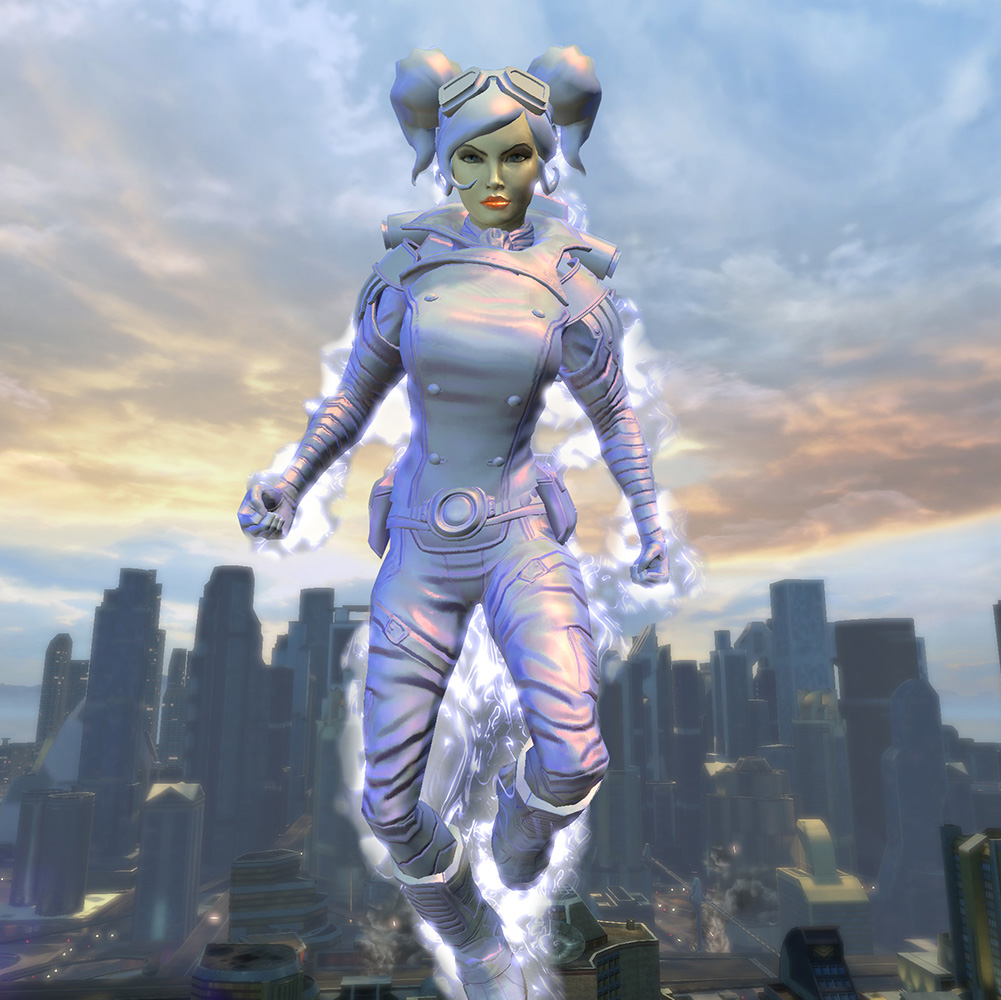 To cap things off, the Resplendent Cache is the most prized offering on the Rewards From Time And Space vendor. The Opalescent material and the Diamond Mist aura are available separetly, but if you buy them together in the Resplendent Cache, you ALSO get a 0-point feat and title, "the Champion of Life."
Wear your elite material, aura, and title with pride!
NOW AVAILABLE!
The Gotham Time Capsule, Quarks, and the Rewards From Time And Space vendor are all available now. Log in and unlock yours today!
Thoughts? Comments? Questions? Join the discussion on the official forums.