Your efforts against the Anti-Monitor have been valiant thus far, but the fight is not over yet!
The special Anti-Monitor Anniversary Event will only be available through January 31, 2017, and when it leaves, it will take with it the special event vendor currently residing in Alternate Metropolis. Does the vendor have any special items – like the Anti-Monitor-inspired gear and style sets?! – that you're hoping to stock up on or complete before the event ends?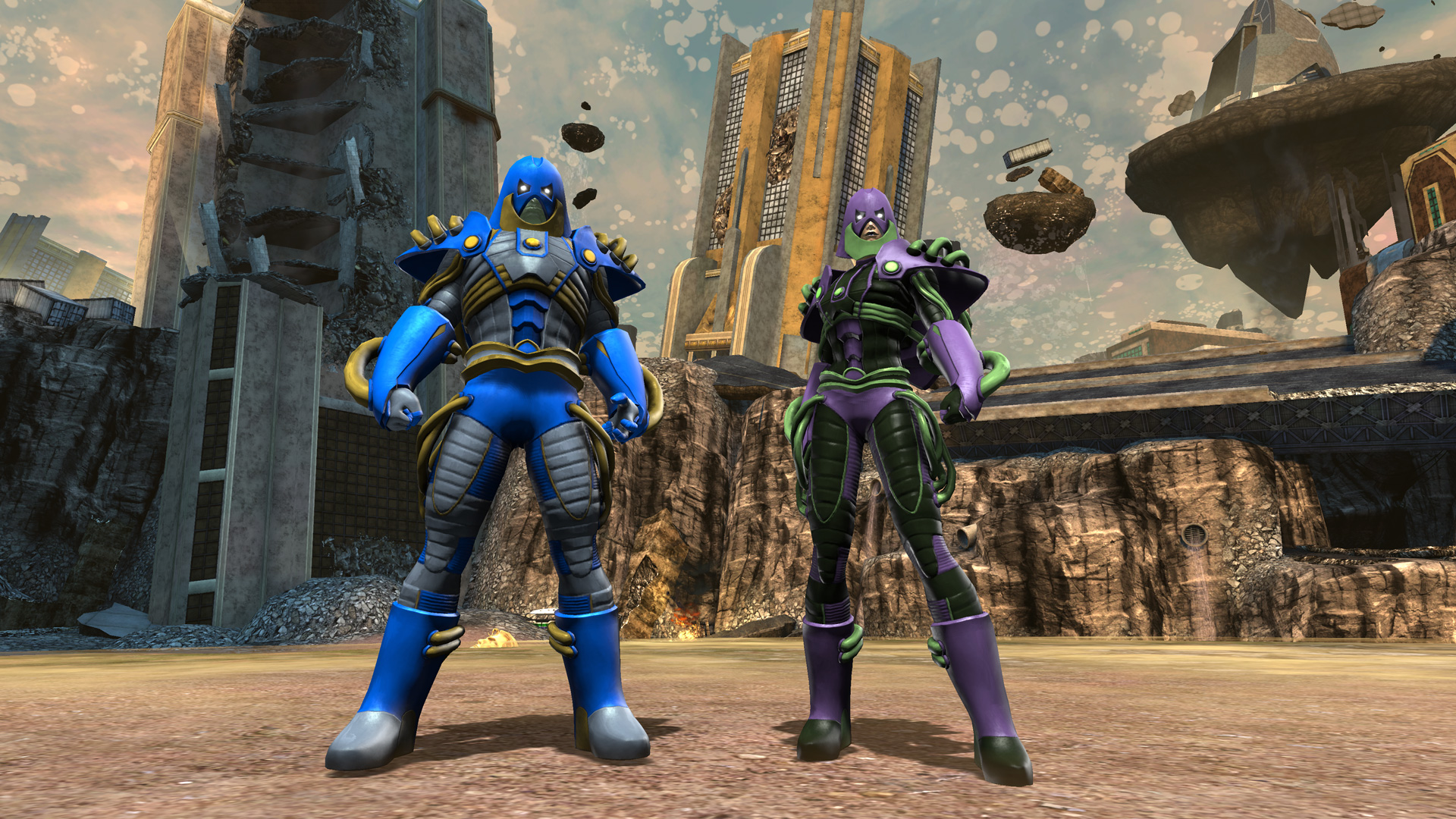 GOOD NEWS!
This weekend, from Thursday, January 26, 2017, through Monday, January 30, 2017, you will receive BONUS QWARDIAN CROWNS when you participate in any in-game events that reward this anniversary currency.
Looks like you've got plans to make with your league this weekend. Get into the game, get your Qwardian Crowns, and defeat the Anti-Monitor before this year's event is over!
Love the Qwardian look? Don't forget that the Qwardian Time Capsule is also available in game now.