Hello DCUO!
Today we are pleased to announce an upgrade coming to Time Capsules: Quarks! Quarks will be a new currency found in Time Capsules and spent in a new Rewards From Time And Space vendor. Why Quarks? How do Quarks work? What can you get with Quarks? Hit the TL;DR here for the quick version, or keep reading for the full details.
TL;DR:
Quarks will be a new currency obtained from Time Capsules.
Quarks will be spent on a new vendor for awesome things.
Quarks will be granted -in addition to- everything you're used to seeing in Time Capsules.
Why Quarks?
As we continue to develop and expand the Time Capsule system, we want to make every capsule opening more awesome and valuable, and we want to limit that "awww shucks" feeling you get when your Time Capsule doesn't contain something new for you. More on that in a moment.
How Do Quarks Work?
Enter Quarks. This new currency will come inside every Time Capsule, so that every capsule you open gives you progress toward a new reward, guaranteed. Quarks will also be account-wide and shared between your characters.
Quarks themselves couldn't be much simpler. You get them from Time Capsules in two ways:
Every time you open any Time Capsule, you will be guaranteed Quarks.

These Quarks will drop into your currency tab, automatically, in addition to everything else in the capsule.

Plus, even more Quarks will also appear as an option in the sub-capsule's loot selection window.

This means when you open your sub-capsule you can choose the reward as usual

OR

you can choose extra Quarks. Duplicates? Not a problem. Grab the extra Quarks instead.
What Can I Get With Quarks?
We're glad you asked! Quarks will be spent at a new Rewards From Time And Space vendor located in your HQs, for an assortment of all-new Materials and Auras, tactical mods, consumables, and more. The vendor and Quarks themselves will launch with our next Time Capsule on September 27, 2017.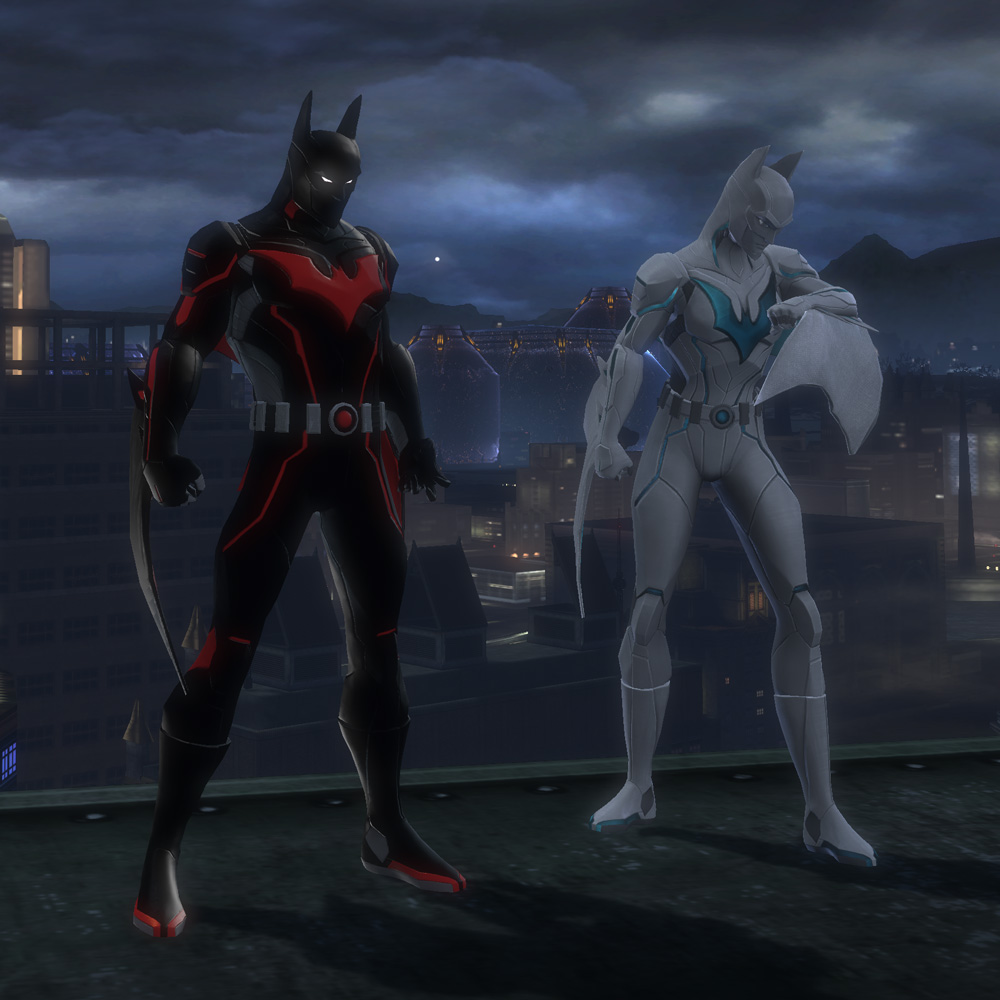 Tune in to see these vendor rewards AND the upcoming GOTHAM TIME CAPSULE's rewards in a livestream on Monday, September 25, 2017, over on www.twitch.tv/dcuniverseonline. We'll also again recap the new vendor system and take your questions.
The livestream will begin at 12PM PT. We'll see you there!
If you missed the livestream, watch the replay now: